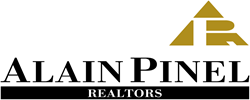 Saratoga, CA (PRWEB) March 15, 2016
Alain Pinel Realtors (APR), the fifth largest real estate brokerage in the U.S. and the largest privately owned real estate company in California, today announces five of its Realtors have been nationally recognized as Agents of the Month by Quality Service Certification, Inc. (QSC). The following APR real estate professionals were selected for this honor from among QSC's more than 22,000 members:

Ensy Afdari, Los Gatos office
Sunaina Arora, Saratoga office
Greg Celotti, Palo Alto office
Rhonda S. Hansen, Los Gatos office
Jenora Lovell, Los Gatos office
Due to results from exceptional customer satisfaction surveys administered by Leading Research Corporation, these five APR Realtors have attained near-flawless records of consistently earning 100 percent client service satisfaction. As a result, Afdari, Arora, Celotti, Hansen and Lovell were each granted the Quality Service Certified Platinum status, representing the highest level of service achievement in the real estate industry.
Client feedback from the surveys becomes part of each agent's credentials. An overall satisfaction rating is displayed on the consumer website http://www.QualityService.org where sellers and buyers have the ability to select a real estate professional based upon each agent's validated record of service satisfaction.
"One of the most critical aspects of the real estate profession is providing outstanding client service. It is what separates the most successful Realtors from everyone else," noted APR COO and Executive Vice President Rainy Hake. "Alain Pinel Realtors remains a leader in this industry because we focus on recruiting and retaining the best Realtors, and these five professionals are further evidence of our continued success on this front."
About Alain Pinel Realtors
Alain Pinel Realtors (APR) is the fifth largest residential real estate firm in the United States and the largest privately-owned residential real estate company in California based on its closed-sales volume. The firm has 1,400 agents in more than 30 offices throughout Northern California. Celebrating a quarter century in Bay Area real estate, APR was founded in 1990 by CEO and President Paul L. Hulme, and is based in Saratoga, California. Visit us at apr.com, china.apr.com, facebook.com/AlainPinelRealtors, and @AlainPinel.