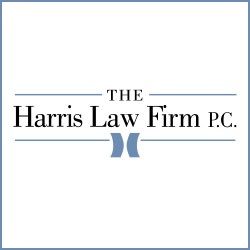 Denver, Colorado (PRWEB) March 15, 2016
Colorado-based family law firm The Harris Law Firm, P.C. is proud to announce that six of its attorneys were selected for inclusion in this year's list of Super Lawyers® and "Rising Stars."
Super Lawyers:

Richard A. Harris (2006 - 2008, 2015 – 2016)
John Tatlock (2007, 2012 – 2016)
Rising Stars:
Jennie R. Wray (2013 – 2016)
Carrie Chaille Eckstein (2012 – 2016)
Katherine Ellis (2014 – 2016)
Sangeetha Mallavarapu (2015 – 2016)
In order to be selected for either list, an attorney must first be nominated by a peer. Nominated attorneys are then evaluated on 12 criteria, such as experience, representative clients, awards and honors, scholarly lectures and writings, and other outstanding achievements. In addition to peer review, attorneys are also evaluated by an attorney-led research staff. In the end, no more than 5% of attorneys in each state are selected to Super Lawyers® and no more than 2.5% to "Rising Stars."
The Harris Law Firm, P.C. is a leading divorce and family law firm with four offices in Colorado – Denver, Fort Collins, Evergreen, and Englewood. The firm has been voted as one of the "Best Law Firms" for Family Law by U.S. News, and has 19 skilled attorneys on staff. To learn more about the firm or its family law attorneys, visit http://www.harrisfamilylaw.com/ or call (303) 622-5412.