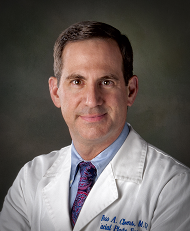 MELBOURNE, FLA (PRWEB) March 15, 2016
Clevens Face and Body Specialists is excited to announce the opening of a new office to serve patients in the Merritt Island area. The new office, conveniently located at 135 N Grove Street in the lovely Merritt Island Historic District, will provide patients with an extensive variety of noninvasive procedures and skin treatments including Botox, fillers, laser treatments, facials and chemical peels. Additionally, patients can book appointments at the new location for surgical consultations and office visits.
Founded by Ivy League trained and double-board certified Facial Plastic Surgeon Ross A. Clevens, MD, FACS, the practice provides specialty care in plastic surgery of the face, breast and body, as well as skin cancer care. Dr. Clevens has performed Cosmetic & Reconstructive Facial Plastic Surgery procedures in Brevard for 20 years. His associate, Board Certified Plastic Surgeon Amy Ortega, MD specializes in Plastic Surgery of the Breast & Body. Additionally, Clevens Face and Body Specialists provides NeoGraft Permanent Hair Restoration for Men & Women, Injectables & Fillers, Laser Treatments, Laser Hair Removal, Skin Cancer Care and Medical-Grade Skin Care.
The renowned cosmetic surgery practice brings patients more than the standard aesthetic procedures. Dr. Clevens also facilitates cutting-edge research. Currently, Clevens Face and Body Specialists is enrolling men and women with hair loss for a hair restoration study using Platelet Rich Plasma.
As an active member of the community, Dr. Clevens routinely gives back to local causes. Last year, Clevens Face and Body Specialists donated more than $100,000 to support nonprofit organizations on the Space Coast. Additionally, the Clevens Family founded the not-for-profit Face of Change to provide food and medical care to children locally and abroad.
The ribbon cutting for the Merritt Island location of Clevens Face and Body Specialists will be held on Wednesday, March 16 from 5-7pm. Attendees will enjoy wine and small bites, tour the office and be eligible for fabulous giveaways. Drs. Clevens and Ortega will be on hand, as well as Nurse Practitioner and Master Injector, Teresa Imperiale-Westerfield.
If you are interested in scheduling an appointment at the new Merritt Island office, contact Clevens Face and Body Specialists at 321.727.3223 or visit http://www.drclevens.com.
Contact:
Clevens Face and Body Specialists
707 W. Eau Gallie Blvd.
Melbourne, Fla. 32935
321.727.3223
http://www.drclevens.com