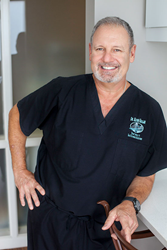 Mount Pleasant, SC (PRWEB) March 15, 2016
Dr. Kevin Hogan, an experienced general dentist, is pleased to announce that he recently completed the Engel Institute M3 course, and furthered his knowledge and in the field of implant dentistry. Dr. Hogan aims to provide the latest advancements in dental implants in Mount Pleasant, SC, to as patients with missing teeth and help them restore their smiles.
Implant dentistry has greatly advanced into the extensive specialty it is today within the past few decades. The Engel Institute M3 course is one avenue many noted dentists take to help build the skills and knowledge required when treating a variety of dental implant cases in Mount Pleasant, SC. This particular course focuses on the needs of patients with missing teeth, and how to use implants and prosthetics for their greatest benefit. The course also includes a great deal of hands-on experience using CT cone-beam technology and performing live surgeries.
Dental implants are made of a titanium post, a crown, and an abutment piece that joins the two together to make a single unit. After placement, the titanium post adheres to the jaw bone in a process known as osseointegration. This process strengthens the implant, allowing it to last for decades if cared for properly, and stimulates bone growth. This is why dental implants are one of the top choices for replacing teeth in the nation.
Those who would like to learn more about replacing their missing teeth with dental implants in Mount Pleasant, SC, are invited to visit Dr. Hogan's website at http://www.smilesbyhogan.com or to schedule a consultation by calling (843) 639-5044.
About the Doctor
Dr. Kevin Hogan is a general dentist providing individualized care for patients in Mount Pleasant, SC. Dr. Hogan is a graduate of the Indiana University School of Dentistry and has completed hundreds of hours of continuing education courses to stay current with the latest dental technologies. In addition, he has also completed coursework with the Dental Organization for Conscious Sedation and has lectured at the University of North Carolina, Emory University, and Saginaw Valley University. Dr. Hogan is a member of the American Dental Association, International College of Cranio-Mandibular Orthopedics, Academy of Laser Dentistry, International Association of Physiologic Aesthetics, Institute for Advanced Laser Dentistry, DOCS (the Dental Organization for Conscious Sedation), International Congress of Oral Implantologists, and the South Carolina Dental Association. He is also a past member of the American Straight Wire Orthodontic Association, Maxillofacial Orthopedic Growth and Development, the American Academy of Pediatric Dentistry, and the Functional Orthodontic Society. He and his team are dedicated to providing exceptional oral care to patients through personalized treatment plans. To learn more about the services offered by Dr. Hogan, please visit his website at http://www.smilesbyhogan.com or call (843) 639-5044.