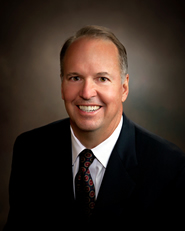 Toccoa, GA (PRWEB) March 15, 2016
Patients who avoid receiving dental treatments because of dental fear, are encouraged to find out if receiving sedation dentistry from Toccoa, GA dentist, Dr. Joseph Wilbanks, can help ease their anxiety. Many patients with dental anxiety respond well to dental treatments when they are under the influence of safe and effective sedation.
Dr. Wilbanks understand that visiting the dentist can be a stressful experience for some patients. That is why he strives to help patients receive the dental treatment they need by offering sedation dentistry methods to help increase comfort and decrease fear. Dr. Wilbanks utilizes several different types of sedation: conscious sedation, IV sedation and oral sedation.
Conscious sedation is the most common type used and is administered via a mask. This type of sedation is often referred to as nitrous oxide, or laughing gas, and it helps to relieve feelings of stress and anxiety when inhaled. Feelings of relaxation may begin minutes or seconds after treatment and wear off almost immediately after the gas stops being administered. IV sedation may be required for patients with higher levels of dental fear and is delivered intravenously. This type of sedation helps patients achieve a sensation of deep relaxation.
Although patients are awake and can respond during the procedure, they often forget everything about treatment once the effects of sedation wear off. To avoid the use of needles and intravenous injections, some patients can be offered oral sedation. This type of sedation involves patients taking a prescribed pill one hour before their appointment and allows them to feel calm and relaxed throughout their treatment.
Dr. Wilbanks urges patients who experience dental fear to visit his practice for sedation dentistry. Patients interested in learning more about sedation options from an experienced dentist in Toccoa, GA, are invited to call (800) 884-9439 to schedule an appointment with Dr. Wilbanks. With the right type of sedation, many patients are finally able to receive the dental treatment they need.
About the Doctor
Wilbanks Smile Center is a general practice offering personalized dental care for patients in Toccoa, GA. Dr. Joseph H. Wilbanks has been practicing in the area for 40 years. He is a Diplomate of the American Board of Oral Implantology/Implant Dentistry and of the International Congress of Implantology. He is also a member of the American Dental Association and the Georgia Dental Association. Dr. Wilbanks believes in continuing education and providing patients with latest techniques and technology. To learn more about Wilbanks Smile Center or Dr. Wilbanks, visit their website at http://www.wilbankssmilecenter.com or call (800) 884-9439.