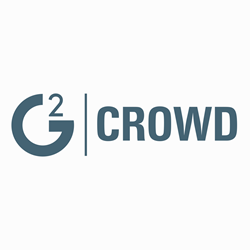 Chicago (PRWEB) March 16, 2016
G2 Crowd, the world's leading business software review platform, today released the 2016 Operating Systems Grid Report to help businesses navigate the operating system (OS) software market and identify the leading operating systems and mobile operating systems. The most common operating systems are Microsoft's Windows, Apple's OS X, Linux distributions, and Apple iOS and Android mobile operating systems for smartphones.
The 2016 Operating Systems Grid Report, which was based on more than 600 verified reviews by operating system software users, revealed that Apple's OS X El Capitan is leading the OS race, receiving the highest overall satisfaction score. Microsoft's Windows 10 and Linux's Ubuntu followed with the second and third highest scores. Microsoft's OS software took a hit with Windows 8 receiving the lowest overall satisfaction score.
Key findings:

The importance of stability — Since operating systems are of such importance to personal devices, the main reason for poor ratings across all products are system crashes. Those operating systems that maintained a higher level of stability, according to users, were more likely to receive higher satisfaction ratings.
Customization for developers — Developers greatly preferred highly customizable operating systems that they can tailor to their liking. For this reason they enjoyed open-source operating systems for both desktop and mobile devices.
Change is not always better — Reviewers did not always appreciate the significant changes that take place during upgrades. This is more prevalent when revamping interfaces, which users felt hindered ease of use and navigation.
About the Operating Systems report:
The ratings in this report are based on a snapshot of the user reviews and social data collected by G2 Crowd up to January 20, 2016. Of the roughly 27 products listed in G2 Crowd's operating system category, the ranked products each received ten or more reviews to qualify for inclusion in the report.
About G2 Crowd, Inc.
G2 Crowd, the world's leading business software review platform, leverages more than 60,000 user reviews to drive better purchasing decisions. Technology buyers, investors, and analysts use the site to compare and select the best software based on peer reviews and synthesized social data. Co-founded by the founder and former executives from SaaS leader BigMachines and backed by roughly $12 million in capital, G2 Crowd aims to bring authenticity and transparency to business technology research. For more information, go to G2Crowd.com.