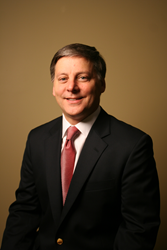 Danvers, MA (PRWEB) March 16, 2016
Wireless Analytics is proud to announce that WTG, a Connectivity Services Distributor and one of the top Master Agents in the U.S., has entered into Wireless Analytics' Channel Partner Program. Under the agreement, WTG's growing network of more than 3,000 agents will now be able to offer Wireless Analytics' full service, best-of-breed MMS solutions to their clients.
"WTG has strategic partners working with medium and large enterprise customers every day, many of whom are struggling with how to optimize their mobility environment," said Chris Maggio, Director of Channel Development at Wireless Analytics. "Our partnership will create new opportunities for WTG partners to deliver scalable solutions that effectively address this ever evolving category."
WTG provides exceptional service to agent and VAR partners. They have the most diverse portfolio in the industry with over 125 Providers, including voice, data, managed services, cloud products and associated services. WTG also has a number of specialty divisions, including those that support wireless/mobility and cost containment.
"We pride ourselves in providing our partners the best solutions," states Vince Bradley, CEO of WTG. "Wireless Analytics has a flexible execution approach that delivers unmatched experiences for its customers. It's why their average customer has been with them for over 8 years. Our partners now have a managed mobility solution that they can confidently offer to their customers – it's a perfect fit within our product portfolio."
About Wireless Analytics, LLC
Wireless Analytics makes mobility management easy and efficient. Wireless Analytics helps enterprise customers decrease spend without changing carriers, reduce internal IT support costs, enable employee productivity and achieve ROI through mobile technology. Our CLEAN Platform™ (Communications Lifecycle Expense Analytics), a cloud-based subscription application with high-touch support, empowers businesses through easy access to mobility expense reporting, mobility performance metrics, award-winning help desk support and powerful online procurement, provisioning and asset tracking tools.
Wireless Analytics has been consistently ranked among the highest in customer satisfaction by AOTMP, a leading industry authority on telecom management practices. In 2015, Wireless Analytics was ranked as the 44th fastest growing privately-held company in the Telecommunications Sector by Inc. Magazine's Inc. 500/5000, and has been named to the Boston Business Journal's Pacesetters list as the 25th fastest growing private company in Massachusetts in 2015.
To learn more, please visit http://www.WirelessAnalytics.com
Media Contacts:
Wireless Analytics, LLC
Marketing Department
Tel. +1 978 762 0900
Email: info(at)wirelessanalytics(dot)com