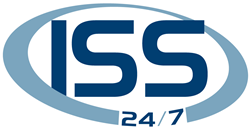 By offering integration services we will be able to maintain an exceptionally high level of customer service
Coral Springs, FL (PRWEB) March 16, 2016
ISS 24/7 announced today that they will now be offering API integration services for clients integrating ISS 24/7's system with other various technologies.
Many customers who use ISS 24/7's software, specifically the incident management system that allows the recording, tracking, documentation, and communication of all incidents that may occur on a property, use other related technologies as well. These other solutions include security and weather monitoring software. When ISS 24/7's system works cohesively with these various solutions, clients can proactively maximize the performance of their operation.
"We noticed a lot of our clients were relying on 3rd party integration providers to integrate our APIs with different vendors. Most of the projects were delayed and way over budget with unsatisfactory results. We know our clients would get increased value out of our software by integrating our API with other technologies they use on a daily basis. However, working with 3rd party integration companies has proven to be expensive and time-consuming, which leads to a frustrating experience.
By offering integration services we will be able to maintain an exceptionally high level of customer service while keeping the integration costs low and removing the barriers that would otherwise prevent our clients from moving forward with the integration," said Karan Zaveri, Chief Technology Officer, ISS 24/7.
About ISS 24/7
ISS 24/7, the nation's leader in incident management and CMMS software for sports and public entertainment venues, provides innovative technology to increase efficiency and effectiveness of venue operations. ISS 24/7 offers software for incident management, maintenance management, text communication, and lost & found.
ISS 24/7 software is implemented in 56% of the NHL & NBA, 70% of the MLB, 72% of the NFL, 59 NCAA schools, 100% of the International Speedway Corporation (ISC) tracks, and 87% of the tracks where NASCAR Sprint Cup Series races are held. Many large music festivals, air shows, and major events (Super Bowl 50, Pan American Games) operated in North America utilize the ISS 24/7 software as well. ISS 24/7's software is also used in Canada and Europe with marquee venues such as the Rogers Arena in Vancouver, Air Canada Centre in Toronto, and the O2 Arena and Lord's Cricket Ground in London.
Readers interested in learning more about the client list and suite of services, visit http://www.ISS247.com.