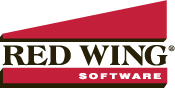 Red Wing, Minnesota (PRWEB) March 16, 2016
As an accounting software developer and distributor, Red Wing Software hears from business owners every day, and the same question comes up consistently: "Should I move to a new accounting software?" There are many good reasons for selecting and moving to a new accounting software system, and there are also some good reason for staying with the system that is already in place. Here are three tips for helping businesses decide whether moving to a new system is the right decision.
Analyze Profitability. In order to improve profitability, one has to understand which areas of a business are performing well and which areas need help. If the accounting software currently being used cannot provide the detailed analysis necessary to see which areas of the business are thriving (or not), it is time to begin looking for a system that can do that. So if profitability analysis is not currently being done, check into whether the current system has the potential to do that. If it does not, find a system that can.
Map out processes. Sometimes a business stays with their accounting system over the years, even though their processes have outgrown its capacity. Workarounds are created, and pretty soon processes are being done in several different systems, and time is being wasted by employees because of double-entry of information. This can also lead to more mistakes being made. Take some time to pay attention to how things are being done in the current system. Things like data entry, reporting, inventory management, shipping, and other areas specific to the business should be analyzed. If workarounds are being done consistently along the way, there's definitely room for improvement. A new system can likely handle the processes without the additional workarounds.
Consider company resources. If a move is in order, it is crucial to consider who will be responsible for the switch. Somebody will need to manage the migration of the data from one system to another, and verifying the accuracy of the data once migrated. Training will also be necessary for all employees involved. Even if the new system is easy to use, there is still a learning curve. A move to new accounting software works best when the right employees have enough time to make the switch successful.
Red Wing Software, Inc., along with its nationwide network of business partners, offers industry-leading service, as well as training, on-site installation and implementation of the software. Their vision is "Creating the best management software experience".
Red Wing Software, Inc. develops, integrates and supports the accounting and financial management needs of small- to mid-sized businesses, agribusinesses, non-profits, and municipals across North America. For more information on Red Wing Software products, including CenterPoint Accounting, CenterPoint Accounting for Agriculture, CenterPoint Fund Accounting, CenterPoint Payroll, CenterPoint Depreciation and Red Wing Tax Forms, call 1-800-732-9464 or visit http://www.redwingsoftware.com.