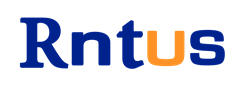 Make Spring Cleaning Lucrative
Los Angeles, California (PRWEB) March 16, 2016
This is the time to start doing some spring cleaning around the house and start planning a nice summer vacation. Many hidden and lucrative treasures can be found while doing so.
According to a recent survey conducted by AMS, the average American Family has about $5,000 in tools, equipment and toys in their garages and storage units. During spring cleaning we think about selling things that we don't use in a garage sale or eBay.
Nothing throws cold water on a productive spring-cleaning mood faster than realizing that selling used items is not the most effective way to clear space in their garage. These tips to ensure spring cleaning is productive and lucrative:
1. Never sell tools – Neighbors are building, fixing or starting a new project right now. That saw that is not in use and costs $200 for could be rented for $50 per day.
2. Toys are great money makers – From the battery operated go-kart, the jet ski that was used twice, people all around are looking for those.
3. Cameras and electronic equipment are big money makers. Digital cameras are the new trend, and people are also looking for the old-fashioned 35mm cameras to shoot a project on film.
4. Anything that was purchased for more than $100, stays –There are millions of people around that are looking for that same item and only need it temporarily. Take advantage of the Sharing Economy.
5. Create a rental business – Look around. There is rented stuff everywhere. Anyone can become a rent-lord and in a way have their own rental business with the stuff they already own. Rntus.com provides an efficient internet platform to easily list items for rent.
About Rntus.com
Rntus.com is a mobile and online rental marketplace where people are able to rent just about anything from tools and equipment, to party supplies and camping gear. Users are able to read and post reviews, pay for the rental, buy insurance and arrange for pick up or delivery of the item.
For companies in the rental businesses, Rntus.com provides an online gateway to list items individually or upload inventory listings.
Rntus.com is currently available in Southern California and will soon feature more areas at https://www.rntus.com and the Rntus.com app is available for iOS.