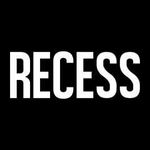 "We were a college startup just a few years back and know first-hand the challenges they face. Our goal is to give our fellow startups the foundational support needed to make it to the next level." - RECESS co-founder, Jack Shannon.
Los Angeles, CA (PRWEB) March 16, 2016
RECESS, a leading creator of experiences, content and opportunities for motivated millennials, will bring the Music + Ideas Festival 2016 Spring Tour - the nation's only touring startup pitch competition and music festival - to 18 colleges and universities across the country. From April 5-18, 2016, student entrepreneurs will be given the opportunity to pitch their startup ideas to the biggest VCs and investors in the country during a bracket-format student startup pitch competition. To close out each regional leg of the Tour, some of the hottest names in music, including Lil Dicky, GoldLink, and Tory Lanez, will perform at RECESS' After Party concerts following each Pitch Regional Semifinal round.
"We are excited to see the success of student entrepreneurs coming out of our event," said RECESS co-founder, Jack Shannon. "We were a college startup just a few years back and know first-hand the challenges they face. Our goal is to give our fellow startups the foundational support needed to make it to the next level."
The RECESS Music + Ideas Festival, which first launched in 2013, was designed to give student entrepreneurs the chance to take their innovative business concepts from the dorm room to the boardroom. Previous RECESS student entrepreneurs have gone on to raise aggregate seed funding of over $12 million from investors, such as Tim Draper, Mark Cuban, Marc Benioff and others. Past notable judges for the pitch competitions have included Cara Nortman (Upfront Ventures), Omar Al-Agely (Mark Cuban Companies), and Richard Jun (BAM Ventures). This year's class is no exception, with judges from influential companies such as Techstars (judging the Boston, Denver, and Chicago Regional Semifinal rounds).
To elevate the experience around the Music + Ideas Festival, RECESS is teaming up with some of the world's leading brands including:

Southwest Airlines - providing roundtrip travel for one travel-related startup to come to their headquarters in Dallas to meet with Southwest leaders and flights for winning teams to the National Final Rounds in Los Angeles;
Pivot - offering one environmentally-focused team the chance to be invited to a private pitch session at the Pivot/Participant Media headquarters in Los Angeles; and
Blue Ocean Enterprises - sponsoring the Capital Championship, which is a nationwide entrepreneurial tournament for established startups, that will run alongside RECESS' Pitch competition. The three winning teams of the Capital Championship's national semifinals and the winner of RECESS' Pitch Competition will be eligible for a coveted $250,000 cash prize.
Returning as the Title Partner of the Pitch Competition and official travel partner of RECESS, Southwest Airlines recognizes the importance of RECESS' goal of empowering young innovators.
"Our customers and their expectations are constantly changing," says Heather Figallo, Senior Director of Customer Experience and Innovation at Southwest Airlines. "In order to keep up, we must continuously look for ways to evolve our Customer Experience. We're inspired by these young innovators and what their ideas can hold for the future of the Southwest Airlines' travel experience. We're excited to support their journey as the official travel [partner] of RECESS."
During the Spring 2016 Tour, RECESS will be visiting 18 colleges: three schools from six regions. Five students from each college will be selected from a pool of applicants to pitch before a panel of esteemed judges during the initial Pitch Campus Qualifier round. The winner of the Campus Qualifier, held on each school's campus, will advance to the Pitch Regional Semifinals where they will compete against the winning startups from the other schools from the region.
The prevailing teams will receive an all-expenses-paid trip to RECESS' Field Trip in Los Angeles in June, where they will compete on a national level with other regional winners. There, they will compete in the National Finals round for the opportunity to pitch major investors and receive venture funding to turn their ideas into viable businesses.
Dates for the Pitch Regional Semifinals + After Party are:
Boston- 4/18/2016 @ The House of Blues
Philadelphia- 4/19/2016 @ Theater of Living Arts
Chicago- 4/22/2016 @ Concord Music Hall
Denver- 4/23/2016 @ Gothic Theatre
St. Louis- 4/26/2016 @ The Pageant
Los Angeles- 4/28/2016 @ Club Bahia
For more information and a full list of dates and campuses on the Spring 2016 Tour, or to RSVP for the Pitch Regional Semifinals + After Party, visit http://www.recess.is.
ABOUT RECESS:
RECESS Digital, Inc. was created to inspire and support next generation visionaries who will shape the future. It creates exclusive experiences for millennials – from nationwide entrepreneurial pitch competitions to concerts by the hottest acts in music. The company's flagship event, the RECESS Music + Ideas Festival, is the only nationwide college campus tour that unites the brightest young minds with successful entrepreneurs through a bracket-format student startup pitch competition. More than 70,000 student participants on 35 campuses nationwide, including Cornell, New York University and the University of Pennsylvania, have participated in previous RECESS events.
RECESS, named one of Fast Company's 'Most Innovative Live Events Companies of 2016,' has worked with world-leading brands, such as L'Oreal Paris, Microsoft, IBM and LinkedIn.. Students that have come through the Recess Pitch Competition program have gone on to receive funding from world-renowned investors including Tim Draper, Mark Cuban, and Marc Benioff.
For more info visit http://www.RECESS.is.