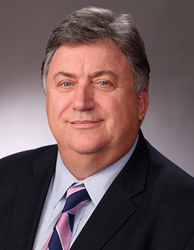 LeClairRyan's entrepreneurial spirit and expanding footprint give us a platform on which we can continue to provide efficient and effective legal services to our clients, as well as grow and enhance our practice nationwide
Boston, Mass. (PRWEB) March 17, 2016
LeClairRyan has announced the addition of seven attorneys and six professional staff to its Boston office.
Joining the national law firm's litigation department as shareholders are James E. Carroll and Gillian A. Woolf. Also joining the firm in this transition are Benjamin J. Carroll as a partner and Marc E. Finkel as counsel. All four were most recently with the Boston office of Nelson Mullins, where James Carroll and Gillian Woolf were partners, Benjamin Carroll was an associate and Marc Finkel was of counsel. Additionally, the team includes three associates, four paralegals and two professional staff members.
"Through the addition of our new colleagues, we are significantly increasing the experienced, complex litigation and trial services that LeClairRyan is able to offer," said C. Erik Gustafson, the firm's chief executive officer. "Our clients will benefit from the team's substantive ability to try all manner of cases not only in Massachusetts, but anywhere in the country."
LeClairRyan's Litigation Department Leader Elizabeth K. Acee said, "Jim, Gillian and their team are highly skilled and well-respected trial lawyers. We are pleased and fortunate to have them join our litigation department." Boston Office Leader Kevin G. Kenneally added, "We are excited to welcome our new colleagues to the Boston office. Their experience enhances the wide range of services we offer and we are looking forward to working with them."
This team will become an integral part of LeClairRyan's commercial litigation and professional liability and transportation practices. Focusing primarily on defending high-exposure casualty cases in venues across the country, the team has deep experience handling matters involving catastrophic injury and wrongful death. They also bring added depth to LeClairRyan's products liability, transportation, construction, municipal liability and insurance coverage capabilities. As a group, they serve as trial counsel to many insurance companies and their insureds and are recognized for their ability to quickly learn the nuances associated with myriad types of claims.
"Coming to LeClairRyan was a natural choice for our team," said James E. Carroll. "We have been familiar with many of our new colleagues for some time, and when the opportunity to join them in Boston presented itself we were very excited. LeClairRyan's entrepreneurial spirit and expanding footprint give us a platform on which we can continue to provide efficient and effective legal services to our clients, as well as grow and enhance our practice nationwide. We are thrilled to be a part of the LeClairRyan team."
LeClairRyan's Boston office, established in 2007, now has 65 employees, which includes 40 lawyers.
About LeClairRyan
As a trusted advisor, LeClairRyan provides business counsel and client representation in corporate law and litigation. In this role, the firm applies its knowledge, insight and skill to help clients achieve their business objectives while managing and minimizing their legal risks, difficulties and expenses. With offices in California, Colorado, Connecticut, Delaware, Georgia, Maryland, Massachusetts, Michigan, Nevada, New Jersey, New York, Pennsylvania, Texas, Virginia and Washington, D.C., the firm has approximately 390 attorneys representing a wide variety of clients throughout the nation. For more information about LeClairRyan, visit http://www.leclairryan.com.
###