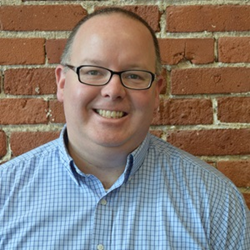 I won't put any digital strategy forth unless I believe that it is in the very best interest for an individual
Andover, MA (PRWEB) March 16, 2016
Effective Student Marketing has tapped Joel Breen as its Vice President of Digital Services. Breen has more than 20 years of marketing experience and has been in digital marketing since its inception. He has worked with such international clients as Samsung, Hasbro, Philips Healthcare and Iron Mountain. In his most recent position at AMP Agency, he served as Sr. VP of Integrated Media and E-Commerce.
Breen says he's happy to be onboard at Effective Student Marketing and is ready to help take the company to the next level.
"This is a great team of highly skilled marketing professionals who are smart, creative, analytical and passionate about the work they do," said Breen "and I'm ready to help them do that work even more effectively."
Breen says he has a client-centric philosophy that relies on data to choose campaigns and to prove their results.
"I won't put any digital strategy forth unless I believe that it is in the very best interest for an individual client's needs," said Breen. "Digital options are vast and ever-expanding but just because something is new doesn't mean it will reach our client's prospects where and when they are ready to commit to enrollment."
According to company president Andy Kelley, Breen's stellar track record in the industry, coupled with his experience on both the client and agency side of marketing made his hire an easy decision.
"Joel fully understands what we do and he supports our mission and our methods," said Kelley. "He gets it. He also has a vision for growth for our company that aligns perfectly with my own."
Breen will be an integral member of Effective Student Marketing's executive leadership team. He will also lead a team of search professionals, media planners, programmatic buyers, content creators, social strategists, community managers and digital analysts to deliver an integrated, holistic approach to media for Effective Student Marketing clients. Breen says that his top priority is to produce increased enrollments for the schools they serve with little waste and lower costs.
"We are able to produce some pretty impressive results for our client partners," said Breen "and as their businesses grow, so does ours. This is an exciting time to be in digital marketing, but especially to be working with such talented professionals like those at Effective Student Marketing."
About Effective Student Marketing, Inc:
Effective Student Marketing is a digital marketing agency and Google Partner that embraces transparency and results-oriented marketing. It integrates marketing strategies that use social media marketing, paid search advertising and content creation to help institutions of higher education engage with students, graduates and future students to achieve their student enrollment and retention goals. Andy Kelley founded the company in 2004 and he and his team have a "think outside the search box" philosophy that combines creativity and technology to stay on top of the latest tactics and trends in the digital marketing industry for higher education. More information about their services is available at: http://effectivestudentmarketing.com/.