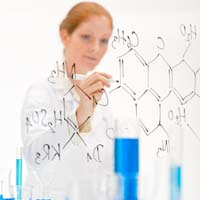 Targeting HOX genes with HXR9... prevented the growth of mesothelioma tumors...
Raleigh, NC (PRWEB) March 17, 2016
Scientists at two UK universities have released their findings on an investigational drug that may be able to turn off the "immortality" of pleural mesothelioma. Surviving Mesothelioma has just posted a full article on the research. Click here to read it now.
Led by Dr. Richard Morgan, doctors at the University of Bradford and the University of Surrey treated four types of human mesothelioma cells with HXR9, a drug that targets genes responsible for cell replication and death.
"Targeting HOX genes with HXR9 caused apoptotic cell death in all of the mesothelioma-derived cell lines, and prevented the growth of mesothelioma tumors in a mouse xenograft model," writes Dr. Morgan in the British medical journal BMC Cancer.
The same study found that the HOX gene known as HOXB4 is also a powerful prognostic indicator. Mesothelioma patients with the highest levels of this gene had the poorest survival rates.
"Chemotherapy drugs can only take us so far in the fight against mesothelioma," says Alex Straus, Managing Editor of Surviving Mesothelioma. "It is becoming increasingly evident that gene-based therapies like HXR9 represent the future of mesothelioma treatment."
For details of the HXR9 study and its results, see Promising New Mesothelioma Drug Targets Tumor Growth Gene, now available on the Surviving Mesothelioma website.
Morgan, R, "HOX transcription factors are potential targets and markers in malignant mesothelioma", February 11, 2016, BMC Cancer, p. 85, http://europepmc.org/backend/ptpmcrender.fcgi?accid=PMC4750173&blobtype=pdf
For nearly ten years, Surviving Mesothelioma has brought readers the most important and ground-breaking news on the causes, diagnosis and treatment of mesothelioma. All Surviving Mesothelioma news is gathered and reported directly from the peer-reviewed medical literature. Written for patients and their loved ones, Surviving Mesothelioma news helps families make more informed decisions.