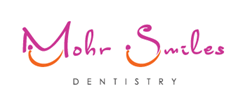 Tucson, AZ (PRWEB) March 16, 2016
Dr. Jennifer Mohr now utilizes the BIOLASE WaterLase iPlus 2.0™ laser to perform several procedures that she offers at Mohr Smiles Dentistry in Tucson, AZ. With laser dentistry, Dr. Mohr can reduce trauma, minimize pain and mitigate the risk of issues such as infection. Consequently, this approach often improves the outcome of various services, while also making these treatments more accessible to patients who are reluctant to undergo traditional dental procedures.
Dr. Mohr utilizes the BIOLASE WaterLase iPlus 2.0™ laser for gum disease treatment, pediatric cases such as frenectomies or tongue ties, during root canals, and for the treatment of cold sores, canker sores and oral growths. The fast and frictionless operation of the laser greatly reduces the pain that patients perceive during treatment. In some cases, anesthesia is not even necessary, which can make treatment more convenient. Patients are also less likely to experience complications such as infection afterward. This makes these laser dentistry procedures a more feasible option for people with dental anxiety or similar issues.
The laser is unique in using a stream of water to remove tissue while avoiding the harsh use of heat and friction. This lowers the risk of problems such as hairline tooth cracks. Given these properties, the laser is suitable for several procedures that Dr. Mohr offers as a dentist in Tucson, AZ.
Dr. Mohr encourages patients who are interested in any of these laser dentistry treatments to learn more by scheduling consultations. Current or prospective patients can call Mohr Smiles Dentistry at (520) 290-8900 or visit the website http://www.mohrsmilestucson.com to request an appointment.
About the Doctor
Dr. Jennifer Mohr is a general dentist offering personalized dental care for patients in Tucson, AZ at her practice, Mohr Smiles Dentistry. Dr. Mohr and her team provide a wide range of services and are committed to high quality, professional care through the use of laser dentistry and other advanced techniques. To learn more about Dr. Mohr or the services offered at Mohr Smiles Dentistry, please visit their website at http://www.mohrsmilestucson.com or call (520) 290-8900 to schedule an appointment.