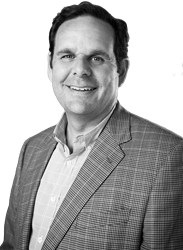 'Mobile data monetization is poised to explode.' -- Chris Binstadt
San Francisco, CA (PRWEB) March 17, 2016
Twine, the leader in mobile data monetization, today announced it has appointed former Nexage VP Chris Binstadt as its new Head of Publisher Development and Strategic Alliances. Binstadt will be based in San Francisco and will be responsible for growing Twine's mobile data supply and developing new products, services, and revenue streams for mobile app publishers. He brings a rich history to the role, with more than 15 years of building growth companies through product support, sales, and business development.
"Mobile data monetization is poised to explode, and I believe Twine is ideally positioned to grow its leadership position in the space," said Binstadt. "I took this role because of Twine's vision and approach to data and because of the opportunity to help mobile app publishers solve problems and find new sources of revenue."
"Twine is working with some of the most sophisticated app publishers in the world to safely monetize their data," said Elliott Easterling, Twine's co-founder and CEO. "Chris will strengthen our offering and accelerate our leadership position. The data business is funded in trust and legitimacy, and Chris brings plenty of that to Twine. "
Prior to joining Twine, Binstadt was VP of Strategic Alliances at Nexage, a leading programmatic exchange later acquired by Millennial Media, where he managed strategic accounts such as Facebook, Twitter, Pandora, Zynga, and Electronic Arts. Prior to that, he was responsible for premium publisher accounts at Greystripe (acquired by Valueclick), including the Wall Street Journal, AT&T, and the NFL. Previous stints include roles with Nokia/NAVTEQ, Food.com, WebTV (acquired by Microsoft), and MetaTV (acquired by Comcast).
Binstadt will work alongside Twine's VP of Business Development, Will McGivern-Smith, who joined Twine last fall from Nielsen Catalina Solutions. "Our growth strategy is based on acquiring the highest-caliber talent in the industry," said Beth Morgan, Twine's COO. "We're fortunate that we've been able to attract top performers like Chris and Will."
About Twine
Twine is the leader in mobile data. We provide app publishers with the infrastructure to safely generate an incremental revenue stream while delivering mobile marketers high quality, 100% deterministic data to power their ad campaigns. Our deep network of publisher partners provides the top names in the business one-deal scale for mobile identity, audience, and location data. For more information, visit http://www.twinedata.com.
###