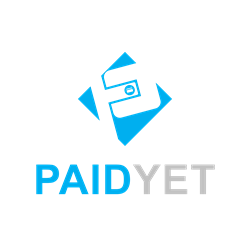 The recent updates make PaidYET's platform even easier for merchants and consumers to use.
El Segundo, CA (PRWEB) March 22, 2016
The new version includes several new features, including giving consumers the freedom to add multiple payment methods to their eWallet, the ability for merchants to link multiple merchant accounts to a single user account, and the addition of a simplified payment package that bundles the PaidYET service with any merchant account. The updates are designed to make it easier for PaidYET merchants and users to manage their accounts and payments.
"We've seen tremendous growth since we launched to the public last September, and we are continually working to improve our user experience and making it even easier for our merchants and users to process payments," says PaidYET CTO Tyler Leidholm. "Our latest update integrates features based on actual user feedback, and we are committed to making continuous enhancements in order to make the best possible payment solution for our customers." The company has said that planned upcoming enhancements include a proactive expired card updater, multi-channel reporting, auto account card-on-file requests, recurring billing, and a marketplace for third party integrated apps.
ABOUT PAIDYET: PaidYET is the first virtual point-of-sale (vPOS) system specifically built for Remote Transaction Merchants (RTM). PaidYET improves business processes by allowing for same day payments, and also alleviates Payment Card Industry (PCI) requirements, substitutes mobile dongles for sleek universal payment links (e.g. https://yourbiz.paidyet.com), and takes an innovative approach to eliminating paper. Each custom payment link can be sent to consumers via email or text or included on invoices and bills, and allows merchants to accept credit card and ACH payments remotely without the need to see or handle sensitive account information. All payment links and paypages are fully PCI compliant and allow consumers to make payments without ever sharing their credit card information with anyone, including the merchant. The PaidYET system offers both businesses and consumers full payment history reporting, as well as instant email and text receipts. In addition, the company's Google-fueled eWallet, with patent pending one-click payments, means any user can setup a secure account without having to create a new username and password. It's the fastest, simplest, and most secure way to get paid and to make a payment. Businesses that are interested in learning more about PaidYET can visit their website at https://www.paidyet.com.