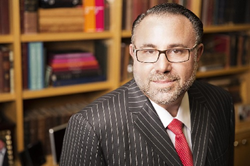 "Through RealSelf, I'm able to help not only my own patients but anyone searching for expertise in cosmetic procedures online," said Dr. Gold
Nashville, TN (PRWEB) March 18, 2016
Renowned Nashville dermatologist Dr. Michael Gold is one of 100 doctors in the nation to receive the prestigious RealSelf 100 Award, out of nearly 13,000 board-certified specialists with a presence on RealSelf— the leading online community helping people make confident choices in elective cosmetic procedures.
In a time when 1 in 4 U.S. adults shares their health experiences on social media channels, the medical professionals that made the 2015 RealSelf 100 are recognized both for having an outstanding record of consumer feedback and for providing credible, valuable insights in response to consumer questions about elective cosmetic treatments, plastic surgery, dentistry, and more.
"I am happy to have received this award," said Dr. Gold. "Through RealSelf, I'm able to help not only my own patients but anyone searching for expertise in cosmetic procedures online. People looking for cosmetic solutions to their skin care concerns have a lot of questions, and I'm glad to utilize my years of experience practicing dermatology to help answer these questions."
The doctors receiving this award were among the top 1% of the 13,000-member doctor community in 2015, according to Tom Seery, RealSelf founder and CEO. When RealSelf first started, many doctors questioned why they should "give away" their expertise "for free" on the web. Now, eight years later — and with over 1 million doctor answers on the platform — the RealSelf community is proud of the standard this select group has set. Physicians like Dr. Gold are leading the way by empowering millions of consumers to gain access to the information they need to make smart and confident health and beauty decisions.
"In today's age of information, more people than ever turn to the internet to find answers to their questions before even calling a doctor," stated Dr. Gold. "Although there is no substitute for seeing an expert in person, I think it's worthwhile to add to the store of information online and help to make sure patients aren't being misinformed."
Dr. Gold is an expert contributor to RealSelf, and to date has posted over 1,000 answers to questions on RealSelf. Each month people from all over the world ask important aesthetic-related questions, from how long Botox lasts to the best treatments for acne. Dr. Gold has over 20 years of experience in the field on dermatology, and is well qualified to help answer patient questions.
"RealSelf is an invaluable resource for patients researching cosmetic treatments, and is also a great way to help patients get in touch with local dermatologists in their area," said Dr. Gold. "At the end of the day, nothing can replace an in-person appointment with a board-certified dermatologist, but at least we can help patients stay informed and get them on the right track to choosing an expert to visit."
ABOUT GOLD SKIN CARE
Gold Skin Care Center (GSCC) is one of the leading dermatology centers in the country, devoted to caring for all patients with skin care needs and concerns. The divisions of GSCC include The Laser & Rejuvenation Center and Advanced Aesthetics Medical Spa, a spa combining the most advanced techniques and products to guide you to the highest level of relaxation and rejuvenation. Tennessee Clinical Research Center (TCRC) interfaces with personnel of domestic and international pharmaceutical, biotechnology and medical instrument/device companies, as well as clinical research organizations. Dr. Gold is an Assistant Clinical Professor in the Department of Medicine, Division of Dermatology, at Vanderbilt University Nursing School.