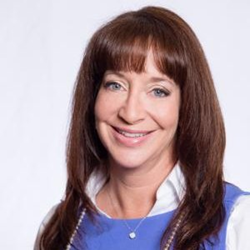 Clearwater, FL (PRWEB) March 17, 2016
Hub International Southeast (Hub Southeast), a leading global insurance brokerage, risk advisory and employee benefits firm, announced today that Carrie B. Cherveny, Esq. has joined the organization as Chief Compliance Officer, Employee Benefits , responsible for providing compliance and consulting services regarding general health plans, ACA and various other legal matters involving employee benefit programs and employee relations for Hub Southeast operations throughout the Carolinas and Florida.
Most recently, Carrie worked for a national PEO overseeing human resources and legal services and partnering with sales producers demonstrating the PEO value proposition to prospects. Carrie provided strategic development and compliance strategies for multi-state national accounts. Over the course of her professional career spanning more than two decades, she has held several senior positions in Human Resources and Legal Affairs in various Florida-based organizations. Carrie was also an employment law defense attorney and partner in a West Palm Beach boutique law firm. During that time, Carrie held various positions on the HR State Florida Council. Her background includes employment litigation and employee relations in both state and federal courts involving Title VII, the ADA, the ADEA, the FLSA, the FMLA, the Florida Civil Rights Act, and the Florida Whistleblowers' Acts. Carrie has extensive experience counseling employers in EPLI claim prevention, employee discipline and termination, and employment discrimination and harassment.
Tim Love, President, Employee Benefits, Hub Southeast, stated, "Hub is dedicated to building a team of employee benefits experts with local market specialization and industry experience. Given Carrie's extensive legal background and health care expertise, we are extremely pleased to have her on our team as a value added resource for our clients during this critical time with the ever changing health care reform legislation and other complex compliance issues that businesses are currently facing."
Carrie received her Bachelor's Degrees in Communication from the University of South Florida, and a Master's Degree in Speech & Debate from the University of South Florida. In 2005, Carrie earned her Juris Doctorate from the Stetson College of Law.
About Hub International
Headquartered in Chicago, IL, Hub International Limited is a leading global insurance brokerage that provides property and casualty, life and health, employee benefits, investment and risk management products and services through offices located in the United States, Canada and Puerto Rico.
About Hub International Southeast
Hub International Southeast is a dynamic and financially strong full service insurance brokerage that has proven its ability to deliver consistent results. As part of Hub International Limited, we continue to grow our business both organically and through mergers and acquisitions. Hub Southeast has offices throughout the Carolinas and Florida. To learn more about our regional offerings, visit us online: Carolina operations; Florida operations.
Media Contact:
Cara Siegel
Hub International Limited
Vice President, Communications – East Region
Phone: 516-677-4992
cara(dot)siegel(at)hubinternational(dot)com
Hub International Southeast Contact:
Misty Randall
Strategic Resource Manager, Employee Benefits
Phone: 727-450-8325
Misty(dot)Randall(at)hubinternational(dot)com