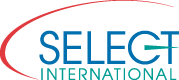 As testing becomes ubiquitous, so do faking strategies used by job candidates
Pittsburgh (PRWEB) March 18, 2016
A recent study conducted at Select International examined multiple indicators of faking on employee assessments, both individually and in conjunction with one another, as an attempt to pinpoint fakers. The goal was to combine these various methods in a meaningful way that would result in a useful and valid tool to identify applicants who are attempting to fake during hiring assessments. Research has attempted to identify fakers for years with limited to modest success. This study shows strong support for using an innovative and practical approach yielding greater ROI for pre-employment personality assessments.
Personality measures and hiring assessments are commonly used for selection purposes in many organizations. However, there are some concerns surrounding their use. Specifically, many individuals believe that these types of assessments are transparent. In other words, applicants applying for a job can identify the 'best' response in an attempt to beat the test by answering based on what the organization 'wants to hear' rather than based on how they honestly feel. Research has demonstrated that applicant faking is prevalent and can lead to decreased accuracy in employee selection decisions. This is clearly a concern for organizations who cannot afford to hire the wrong talent.
Results of the Select International study revealed that relationships between the assessment and actual performance on the job were stronger when using specific combinations of the faking indicators to identify individuals whose response patterns were improbable for honest responders. These results have important implications for organizations: Companies using this new approach may be better able to offer jobs to those who are most deserving, and the decisions they make with pre-employment assessments will more accurately identify the best talent in the applicant pool.
"Select International's R&D Team is very excited about this innovative new approach to understanding candidate responses," Director of Research and Development Ted Kinney, Ph.D. said. "As testing becomes ubiquitous, so do faking strategies used by job candidates. This new technique represents a large step forward in helping organizations find the best possible candidates for their jobs without concerns about the increasingly common motivated response styles adopted by job candidates. This is a breakthrough in our understanding of how best to measure the personality of job candidates - accurately, fairly, and consistently."
About Select International
Select International develops employee assessments and hiring systems to help organizations identify, select and develop a strong, productive workforce. The company's employee selection and development solutions include pre employment assessments, executive assessment, online interview training, manufacturing assessment tests, healthcare hiring assessments, customer service assessment tests, and tools to help organizations hire safe workers. Select International works closely with its clients to improve hiring at all levels, and across all industries, including manufacturing, healthcare, customer service, energy, retail, transportation and logistics, and distribution.
Select International is headquartered in Pittsburgh, PA, and maintains offices throughout North America and around the globe. For more information on Select International, call 1-800-786-8595 or visit http://www.selectinternational.com.
###