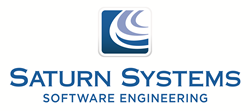 Duluth, MN (PRWEB) March 17, 2016
Saturn Systems, a Duluth-based software engineering firm, has been named to the 2016 list of 100 Best Companies to Work For by Minnesota Business Magazine. This marks the company's second year on the list.
"Our employees are the driving force behind the success of our business," said President and CEO Keith Erickson. "We pride ourselves on establishing a corporate culture where our employees feel challenged, respected, appreciated and satisfied in their jobs. We are honored to receive this distinction again."
Saturn Systems provides custom software development solutions to clients across the nation, in a variety of industries. The company's focus ranges from project-based development and quality assurance testing to fully integrated staff augmentation teams. "Saturn's key advantage is our highly skilled software engineers, coupled with our location in Duluth, which allows us to offer quality services at significantly lower rates than metro-based firms," said Scott Risdal, VP of Business Development.
Growth on the Horizon
Named to the Inc. 5000 list of fastest growing private companies in the U.S. for five years in a row, Saturn Systems celebrated its 25th Anniversary last year. The company is currently hiring for several additional positions and projects a 15-20% increase in staff by the end of the year, with no plans of slowing down.
About Saturn Systems
Saturn Systems has provided custom software development and quality assurance services since 1990. Focusing on core technologies including .NET, Java and C++, and an Agile software development process, Saturn provides services across many industry sectors. Based in Duluth, Minnesota, Saturn Systems competes with high cost metro based-firms and offshore firms by providing an attractive, lower cost, U.S. based alternative called Rural Outsourcing.