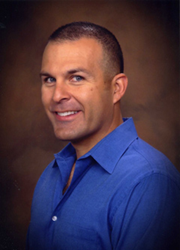 Santa Clara, CA (PRWEB) March 16, 2016
Santa Clara, CA dentist, Dr. Alan Frame is proud to now offer laser dentistry treatment with the BIOLASE WaterLase iPlus 2.0™. This laser enables Dr. Frame to precisely perform numerous procedures, including lesion removal, cosmetic procedures, gum disease eradication and tooth decay removal, with minimal pain to the patient.
Dr. Frame incorporates the BIOLASE WaterLase iPlus 2.0™ laser into several services to offer patients faster treatment and more effective results. During gum disease treatment, Dr. Frame utilizes the laser to clean inside the gum pockets and excise infected tissue. With this laser, which cuts hard tissue more efficiently than any other tool, Dr. Frame also can remove tooth decay and prepare the enamel for filling placement. Dr. Frame even uses the BIOLASE WaterLase iPlus 2.0™ laser to activate the gel used during teeth whitening and improve the efficacy of this treatment.
People who need to see a dentist in Santa Clara, CA, for these procedures can expect numerous benefits after treatment with the BIOLASE WaterLase iPlus 2.0™ laser. The pain patients experience during these procedures is typically minimal, since the laser uses a stream of water that prevents the production of friction and heat. In some cases, Dr. Frame may not even recommend anesthesia. The less-invasive nature of these procedures reduces the risk of complications, from inflammation to tooth cracking. Laser dentistry is highly efficient, making scheduling easier for patients. The danger of infections after treatment is also low, since the laser utilizes disposable tips and other features designed to prevent cross-contamination.
Dr. Frame is proud to offer these new laser dentistry services as a dentist in Santa Clara, CA, and he welcomes patients who wish to learn more about these treatments to schedule consultations. Patients can request appointments by contacting Dr. Frame's office at (408) 244-3562, or by visiting his website.
About the Doctor
Dr. Alan Frame is a cosmetic and family dentist offering personalized dental care for patients in Santa Clara, CA. Dr. Frame and his team provide a wide range of services and are committed to high quality, professional care through the use of laser dentistry and other advanced techniques. To learn more about Dr. Frame or the services he offers please visit his website at http://www.alanframedds.com or call (408) 244-3562 to schedule an appointment.