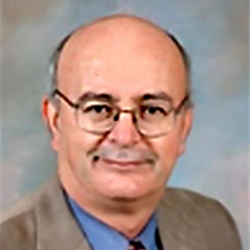 Yorba Linda, CA (PRWEB) March 17, 2016
The use of surface plasmon resonance to characterize protein: protein interactions is well established and has been the method of choice for determination of antibody affinity for the last 20 years. Developments such as phage display have led to rapid production of numerous antibodies in a high-throughput environment that typically requires affinity analysis to select the proper candidates for further development. Moreover, since most display libraries are limited in terms of the number of sequences in the libraries (typically 1x109 to 1x1010), a frequent result is that initial candidates for development are not of sufficiently high affinity, necessitating affinity improvement strategies. In this presentation, studies are used to demonstrate that the Reichert SPR System can be used to improve the efficiency of phage antibody isolation and characterization and to evaluate the potential for optimizing selection of high affinity variants. The idea of using an SPR instrument to function as both a lab-on a chip to permit semi-automated manipulation of phage preparations as well as providing the SPR signal as a window on the binding and enrichment of high affinity variants of scFvs or Fabs (or other scaffolds like camelid VHH and fibronectin domains) is appealing, and could lead to a significant competitive advantage in the expanding market for therapeutic antibodies.
Reichert Technologies Life Sciences is sponsoring a new, free educational webinar, "Phage Antibody Selection with Reichert SPR Systems," which will discuss studies that show how its precision surface plasmon resonance (SPR) systems can help increase the efficiency of phage antibody isolation and characterization, and to gauge the potential for optimizing selection of high-affinity variants. The speaker will also address an appealing concept that could lead to a serious competitive advantage in the growing market for therapeutic antibodies—that is, using an SPR instrument for dual functions: as a lab-on a chip (to allow semi-automated manipulation of phage preparations), and for providing the SPR signal as a window on the binding and enrichment of high-affinity variants of scFvs or Fabs (or other scaffolds such as camelid VHH and fibronectin domains). Continuing education credits will be offered through the PACE system.
The speaker is Mark Sullivan, PhD, postdoctoral fellow, Department of Microbiology and Immunology, University of Rochester. Research in Dr. Sullivan's laboratory focuses on the manipulation of immunoglobulin molecules to develop novel reagents for characterization of protein expression and structure. The researchers are using phage antibody technology in several areas of proteomics research to develop improved reagents for protein characterization and novel inhibitors of protein function, which will aid in defining the roles of the many new proteins discovered through genomic sequencing. Dr. Sullivan's complete bio is found on the LabRoots website.
The free webinar, hosted by LabRoots, will be presented on April 4, 2016, at 8 am Pacific Time/11 am Eastern Time.
For full details about the event, obtaining continuing education credits, and free registration, click here.
About Reichert Life Sciences
Reichert Life Sciences' entry into the design and manufacturing of Surface Plasmon Resonance (SPR) instrumentation began in 1997 with efforts to incorporate bio-sensing technology into Reichert's core critical angle refractometer products. This technology built upon a key Reichert patent (US Patent #4,640,616) describing a digital reflected light refractometer incorporating a charge-coupled device to sense reflected light intensity over a range of angles covering a refractive index range from 1.33 to 1.52. Since then, Reichert has utilized its applications knowledge to develop a full line of SPR systems that push the limits of detection and sensitivity in label-free interaction analysis with technology that drives research from discovery to development to production. Since Reichert's first SPR device was sold in 2000, the company's equipment has been used in hundreds of published studies.
About Reichert Technologies
With more than 150 years of history, Reichert Technologies of Buffalo, New York, is a global leader in the design, development, manufacture and sale of analytical and life science instruments, ophthalmic, and medical devices. Reichert also offers laboratory and portable/field refractometers for the automotive, food and beverage, chemical and industrial markets as well as clinical instrumentation for the healthcare market.
About AMETEK, Inc.
Reichert Technologies is a unit of AMETEK Ultra Precision Technologies a division of AMETEK, Inc., a global leader in electronic instruments and electromechanical devices.
About LabRoots:
LabRoots is the leading scientific social networking website and producer of educational virtual events and webinars. Contributing to the advancement of science through content sharing capabilities, LabRoots is a powerful advocate in amplifying global networks and communities. Founded in 2008, LabRoots emphasizes digital innovation in scientific collaboration and learning, and is a primary source for current scientific news, webinars, virtual conferences, and more. LabRoots has grown into the world's largest series of virtual events within the Life Sciences and Clinical Diagnostics community.