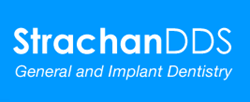 Brooklyn, NY (PRWEB) March 16, 2016
Patients in search of a trusted dentist in Brooklyn, NY who utilizes laser dentistry practices can now turn to Dr. Jeff C. Strachan and Dr. Beeren Gajjar for treatment. The doctors are pleased to now offer patients the benefits the BIOLASE WaterLase iPlus 2.0™, one of the most advanced and revolutionary dental lasers today.
The BIOLASE WaterLase iPlus 2.0™ is an FDA cleared laser dentistry system that can be used in many of the same procedures patients are used to undergoing. However, it has the distinct benefit of reducing or even eliminating the pain most patients feel during and after treatment. It does this by pairing a high speed laser with a gentle, targeted spray of water. Since there is little to no friction involved, patients often feel little pain or discomfort. Laser technology can be used for a variety of purposes, including gum disease treatment, reducing tooth decay and in cosmetic procedures.
The BIOLASE WaterLase iPlus 2.0™ laser is safe and very effective. Compared to traditional sterilization techniques for dental tools, the laser offers an additional benefit. To help prevent cross contamination between patients, the laser uses disposable tips that are changed for each patient. In addition to its safety, those who experience dental anxiety or fear often find treatment is more comfortable and less daunting. This means patients can receive the proper dental treatment they need without the fear of drills or shots.
Those who would like to learn more about laser dentistry from a dentist in Brooklyn, NY are invited to contact Drs. Strachan and Gajjar's office at (718) 783-0504 to schedule an appointment.
About the Doctor
Dr. Jeff C. Strachan and Dr. Beeren Gajjar are general dentists offering personalized dental care for patients in Brooklyn, NY. Dr. Strachan, Dr. Gajjar and their team provide a wide range of services and are committed to high quality, professional care through the use of laser dentistry and other advanced techniques. To learn more about Dr. Strachan and Dr. Gajjar or the services they offer please visit their website at http://www.strachandds.com or call (718) 783-0504 to schedule an appointment.