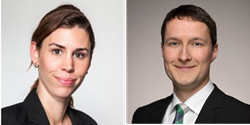 Yorba Linda, CA (PRWEB) March 16, 2016
What could be more commonplace in the life sciences workflow than the transfer of liquids? A job well done requires optimal pipetting skills. Yet some liquids—such as organic solvents or highly viscous or detergent-containing solutions—can pose unique challenges in experiments. Pipetting them properly demands acute awareness and special tools. You may find problems lurk even in routine pipetting tasks such as PCR set-ups or changing cell culture medium, due to stickiness of the reaction mix or foam formation of the medium.
Eppendorf is sponsoring a new, free educational webinar, "Solutions Beyond Water," which will discuss major liquid classes and overcoming the specific challenges they pose. The speakers will demonstrate typical examples encountered in working with problematic liquids and offer valuable tips, tricks, and techniques for handling them successfully—helping you to achieve improved results. Continuing education credits will be offered through the PACE system.
The speakers are Hanae Henke, PhD, field application specialist/liquid handling, and Rudolf Walczak, PhD, global product manager/cell and liquid handling, both from Eppendorf AG, in Germany. Dr. Henke, who has a PhD in medical microbiology, is an expert in positive displacement dispensers and pipettes. She focused on molecular biology and genetics at the university of Hamburg, and deepened her knowledge in food microbiology labs and at Harvard Medical School, in the group of Professor Roberto Kolter, PhD. Dr. Walczak studied biochemistry at the University of Tübingen and at the Rockefeller University, in New York. In his PhD work at EMBL Heidelberg, he investigated mechanisms of post-mitotic nuclear pore complex formation using protein biochemistry, molecular biology, and cell biology methods. Drs. Henke and Walczak's complete bios are found on the LabRoots website.
The free webinar, hosted by LabRoots, will be presented on April 5, 2016, at 12 am Pacific Time/9 am Central European Summer Time Zone/4 pm Malaysia Time Zone.
For full details about the event, obtaining continuing education credits, and free registration, click here.
About Eppendorf:
With headquarters in New York, Eppendorf North America is a subsidiary of Eppendorf AG, Hamburg, Germany, a manufacturer of laboratory instruments and consumables for the life sciences. To make it easy for labs in the United States to benefit from Eppendorf quality, the company provides total customer support and service: taking/tracking orders; product installation and training; application support; calibration services; general product maintenance and repair, and more. Eppendorf products are used in all types of life science research and testing settings – from basic laboratory applications to highly specialized cell and molecular biology applications. They are highly regarded for their quality design and performance – beginning with extensive research and development, adding state-of-the-art technology, and ending with strict quality-controlled manufacturing.
About LabRoots:
LabRoots is the leading scientific social networking website and producer of educational virtual events and webinars. Contributing to the advancement of science through content sharing capabilities, LabRoots is a powerful advocate in amplifying global networks and communities. Founded in 2008, LabRoots emphasizes digital innovation in scientific collaboration and learning, and is a primary source for current scientific news, webinars, virtual conferences, and more. LabRoots has grown into the world's largest series of virtual events within the Life Sciences and Clinical Diagnostics community.