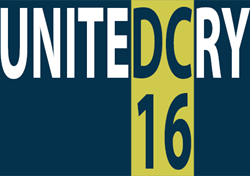 America is in crisis. We believe that prayer and a united church can heal a divided nation.
Arlington, TX (PRWEB) March 17, 2016
In times of crisis people turn to prayer. In times of national crisis, there is a presidential precedent to request national prayer. Established by Washington, decreed by Lincoln and confirmed by Adams, Roosevelt and dozens of other Presidents, prayer is a foundational part of our national heritage. United Cry DC16 is inviting pastors, Christian leaders, churches and individuals from all Christian streams to pray for America's future on April 9th 2016 at the Lincoln Memorial in Washington D.C.
"America is in turmoil. People are anxious about the future, finances, terrorists, politics, racial conflict and attacks on Judeo-Christian values," states Lewis Hogan, Founder of United Cry DC16. "United Cry DC16 is not a political gathering. We are coming to pray, not protest. From across the nation, pastors are joining together to intercede for America's future. We believe that a united church can help heal a divided nation."
Diverse leaders adding their voices include Jim Garlow, Anne Graham Lotz, Harry Jackson, George Wood, Jonathan Cahn, Sammy Rodriguez, Bernice King, Tony Perkins, Dick Eastman, Michael Brown, Alveda King, Larry Tomzcak, Paul Cole, E.W. Jackson, Lawrence White, Doug Stringer, Kaye Horner, James Bradford, Jerry Machain, Will Ford, Bobby Schuller, Dan Fischer, Rick Curry, Bob Rodgers, Matt Lockett, Mario Bramnick, Randy Forbes, Dan Cummins and others. Worship will be led by Rita Stringer of Gateway, the Jones Family and Jacobo Ramos. The 7-hour prayer gathering will ask God for forgiveness, spiritual awakening, and declare the United States is "One Nation, Under God."
United Cry DC16 believes that gathering at the steps of the Lincoln monument has significance. "Abraham Lincoln's prayer Proclamation of 1863 asked Americans to humbly ask God to heal and unite the nation," explains Hogan. "Like Lincoln, we believe that prayer makes a difference. There is hope for America and we are contending for it."
All Christian pastors, leaders, and believers are invited to join national Christian leaders to lift a United Cry together at this historic, multi-ethnic, multi-generational, gathering on April 9th 2016 from 9:00 am to 4:00 pm at the Lincoln Memorial in Washington, D.C. The event is free but registration required. Learn more and register now at UnitedCry.com.
Watch the United Cry DC16 video
To find out about speakers, resources and other activities follow us on Facebook, Twitter and Instagram. A live radio feed is available for broadcast.
About
United Cry DC16 is a nationwide gathering of pastors, Christian leaders, churches and believers to pray for America's future on April 9, 2016 at the Lincoln Memorial in Washington D.C. The event goals include pastor-led prayer and repentance for our nation; awaken a spirit of revival in America; inspire pastors to be leaders in community transformation; bring healing with miraculous stories of redemption; and pray for God's grace and mercy on America.