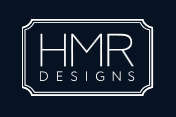 Chicago, IL (PRWEB) March 17, 2016
HMR Designs was pleased to provide décor for the opening gala of Van Gogh's Bedrooms at the Art Institute of Chicago. The event, that took place in February, was a fascinating new exhibition that explored the artist's longing for a place to call his own. To capture this emotion, the installation featured over 30 works of art from Van Gogh's collection, including paintings, drawing and letters. Books and other items belonging to the artist were also on display. The feature, a digitally enhanced reconstruction of his bedroom, allowed viewers to tangibly understand the artist's state of mind and observe the place that inspired some of his greatest works.
"In a nod to the digital reconstruction of Van Gogh's bedroom, we designed the event to expand on the idea that guests could live inside Van Gogh's paintings," said John Hensel, senior event designer at HMR Designs.
The stunning HMR design included centerpieces of French parrot tulips and sunflowers casually designed in rustic clay pitchers atop bold splashes of gradient blue and green linens that captured elements true to Van Gogh's paintings. With the help of Frost Chicago, the massive white walls of Griffin Court were projected floor to ceiling in Van Gogh's most famous works to further transport guests into the painting landscape of Van Gogh.
The 450+ guests that attended the gala enjoyed HMS Designs' beautiful and moving tribute to the famous artist while they sipped signature cocktails in the grand staircase, had an exclusive viewing of the exhibition and ate a memorable Van Gogh-inspired dinner in Griffin Court.
For more information about HMR Designs, please visit https://hmrdesigns.com/about/ and hmrdesigns.com/blog/
About HMR Designs
Located on Goose Island, clients visit our design team at our boutique-style sales offices, which are backed by a 100k sq. foot production space. This location includes designated areas for all of our design and production capabilities, as well as a warehouse of custom furniture, props, and decor pieces, an expansive floral studio, and a sample studio for mock up events where we show it all off. With a core staff of nearly 55 and a diverse lineup of freelance artisans regularly in-house, HMR is always teeming with creative endeavors.
Contact Details:
John Hensel, Senior Event Designer, HMR Designs
Email: johnh(at)hmrdesigns(dot)com
Phone: 773.782.0800
Address:
1200 N North Branch Street
Chicago, IL 60642
Source: HMR Designs
###