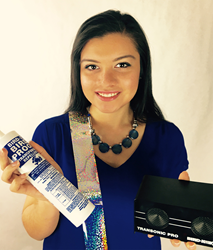 Bird-X understands that people can be a company's greatest asset.
Chicago, IL (PRWEB) March 17, 2016
In their latest blog post from March 17, 2016, Bird-X, the leading brand of humane pest and bird control solutions worldwide, interviews three of its own and gives a glimpse into today's bird and pest control industry.
Tim Coughlin, a National Account Manager with Bird-X since 2014, has over 30 years of experience selling and installing bird products. His colleague, Tom Olmsted, another National Account Manager at Bird-X, has been selling bird control products for five years.
Lourdes Ramirez, a Bird-X Customer Service Lead, has a year of bird control industry experience. Her newness to the business hasn't stopped her from gaining insight into the importance of client support, a caveat of the Bird-X focus on quality, efficacy, and customer service, when it comes to dealing with stakeholders across the globe.
"If [there is] one thing we take seriously, it's our clients' satisfaction! Here at Bird-X, we strive for excellence in customer service and we do our best to keep our customers satisfied," said Ramirez. "We are given the authority to make decisions that are fair and beneficial to both our clients and [our company]."
Ramirez wasn't the only one that discussed the importance of customer service. It was a common theme throughout the interview. Coughlin remarked that his job requires frequently measuring a client's needs.
"I have worked in a few industries. [I] draw knowledge from past, current, and future experiences, [and] become a student of the industry [in which] I work and the industries [to which] I sell. The key, for me, is listening with total immersion and asking great questions," Coughlin said.
In addition to talking about the Bird-X approach to customer service, Coughlin, Olmsted, and Ramirez answered questions about the future of the bird control industry. Coughlin and Ramirez stated that they see the industry expanding both domestically and internationally, while Olmsted brought up the constantly changing technology.
"I see technological developments, such as drones and other innovations, changing the industry by creating new, practical ways to humanely control birds," Olmsted said.
Bird-X understands that people can be a company's greatest asset. With over 50 years of experience, Bird-X excels in offering clients and partners a complete line of bird repellent products with an unmatched focus on quality, efficacy, and customer service. Bird-X has the most knowledgeable and experienced sales staff in the industry—to read the full interview, please visit the Bird-X Blog.