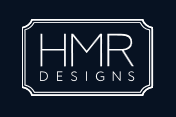 Chicago, IL (PRWEB) March 18, 2016
HMR Designs worked with Francis W. Parker School to provide delightful décor for the institution's famous auction.
The Scholarship Auction is Francis W. Parker's longest-running fundraiser. The evening includes a silent and a live auction, dinner and cocktails. It takes almost 200 people to produce this event. The 2016 theme for the night was based on the book Where the Wild Things Are.
The fundraiser, that took place on March 4th, was enhanced by HMR Designs' outstanding creativity and décor. Over 820 guests arrived at the Field Museum's Stanley Field Hall to see HMR creative director Bill Heffernan's take on the Wild Things theme.
Custom printed tabletops, stage decor and auction signage was created by HMR, featuring illustrations from the famed children's book. With catering from Blue Plate and a/v, sound and lighting from Frost, the delicious dinner and whimsical decor provided a delightful atmosphere in which to fundraise. The auction was a tremendous success for the 115 year old institution.
For more information about HMR Designs, please visit https://hmrdesigns.com/about/ and hmrdesigns.com/blog/.
About HMR Designs
Located on Goose Island, clients visit our design team at our boutique-style sales offices, which are backed by a 100k sq. foot production space. This location includes designated areas for all of our design and production capabilities, as well as a warehouse of custom furniture, props, and decor pieces, an expansive floral studio, and a sample studio for mock up events where we show it all off. With a core staff of nearly 55 and a diverse lineup of freelance artisans regularly in-house, HMR is always teeming with creative endeavors.
Contact Details:
John Hensel, Senior Event Designer, HMR Designs
Email: johnh(at)hmrdesigns(dot)com
Phone: 773.782.0800
Address:
1200 N North Branch Street
Chicago, IL 60642
Source: HMR Designs
###