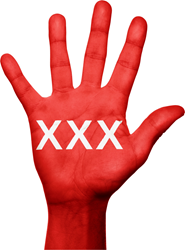 IWF membership allows SafeDNS to more effectively disrupt the availability of child sexual abuse content hosted anywhere on the web
Alexandria, Virginia (PRWEB) March 18, 2016
This collaboration is called upon to better protect web users from child sexual abuse images, criminally obscene adult and child sexual abuse content. Internet Watch Foundation (IWF) membership allows our fast moving company to more effectively disrupt the availability of child sexual abuse content hosted anywhere on the web.
Compiled by IWF, Child Abuse Images and content list (CAIC) containing URLs of indecent images of children and abuse domains is now included in all SafeDNS web filtering systems and blocked by them. This will further raise the level of our customers' online safety.
Our IWF membership emphasizes the fact that now SafeDNS web filtering solutions for internet service providers (ISPs) and telecoms in the UK fully meet their demands to comply with the existing government regulation called upon to protect ISPs' end users from porn, adult and child sexual abuse content. SafeDNS looks forward to partnering ISPs and telecoms in the UK and other countries to make the web safer for their end users.
Our partnership with IWF proves the reliability and efficiency of SafeDNS products and services for all our users – from families to businesses, to educators and public Wi-Fi owners, to ISPs and telecoms. Having deployed our solutions for web filtering and parental control, our corporate customers and residential users know their internet safety is in safe hands. With SafeDNS, web users all over the world are effectively prevented from accidentally stumbling upon porn, child and adult sexual abuse content.
About Internet Watch Foundation
Internet Watch Foundation makes the internet a safer place. IWF helps victims of child sexual abuse worldwide by identifying and removing online images and videos of their abuse. IWF searches for child sexual abuse images and videos and offers a place for the public to report them anonymously. Internet Watch Foundation then has them removed. IWF is a not for profit organization and is supported by the global internet industry and the European Commission. Learn more about us at http://www.iwf.org.uk
About SafeDNS
SafeDNS is founded in 2010 for developing cloud based web filtering solutions. In 2013 we launched commercial version of our service for home, educational and corporate users. In 2014 the company released its web filtering platform for ISPs and mobile operators.
Our filtering servers are located throughout data centers in Europe, Asia, North and Central America. Every day we process over 2 billions queries from users of our filtering service. Now SafeDNS products and cloud service are used by more than 300 telcos, 4 000 organizations and tens of thousands of home users and about one million of anonymous free users worldwide.
The top quality of our web filtering service has already been acknowledged by world leading test labs and publications. In 2015 our service was named Approved Parental Control Product by AV-Comparatives. In February 2016 SafeDNS became Editor's Choice for Content Management & Filtering Solutions in 2016 Cyber Defense Magazine Infosec Awards. Learn more about us at http://www.safedns.com
Contact: Julia Neganov, PR Assistant
pr(at)safedns(dot)com
Skype: july669