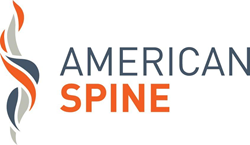 (PRWEB) March 20, 2016
Dr. Atif Malik was invited and honored to be a guest speaker at the Pre-Medicon Conference at Khawaja Muhammad Safdar Medical College in Sialkot, Pakistan on February 27, 2016.
Dr. Malik's presentation on "Lumbar Endoscopic Discectomy" was attended by neurosurgeons, orthopedic surgeons, trainee surgeons, and medical students. Dr. Ahmad Tauqeer, organizer of the conference, was pleased to have had the opportunity to bring together international physicians, like Dr. Malik, to discuss state-of-the-art medical topics at this new medical school.
While in Pakistan, Dr. Malik also volunteered his time at several medical clinics in Lahore and Rawalpindi. "I was able to treat several hundred patients here in Pakistan with various conditions ranging from disc herniations and spinal stenosis to many other musculoskeletal conditions which plague patients worldwide. The last time I came to Pakistan was with a team of American doctors that volunteered to assist after the 2005 Earthquake, which devastated several hundred thousand people here in Pakistan.
I'm glad I got a chance to come here once again to lecture about endoscopic spine surgery, which I believe is the future of spinal surgery. Countries like Pakistan will truly benefit from endoscopic spine surgery, as patients heal more quickly without the aftereffect of traditional open spine surgery causing scar tissue and destabilization of the spine."
Dr. Malik has dedicated his practice to the advancement of minimally invasive spinal surgery and endoscopic spine surgery. He has trained surgeons internationally in endoscopic spine surgery and has been involved in the development of intradiscal transplantation of stem cells and platelet-rich plasma as well as laser surgery. He is an advocate of redefining the algorithm for the treatment of degenerative spinal disorders and the preservation of spinal segmental motion using minimally invasive techniques. Furthermore, he has authored peer-reviewed research journal articles, scientific abstracts, reviews, and book chapters in the fields of pain management and spine medicine.
Dr. Malik and American Spine are currently accepting referrals and new patients for both surgical and pain management appointments. To schedule an appointment at any of our offices, call 240-629-3939 or visit our website at http://www.americanspinemd.com for more information.