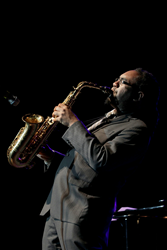 INDIANAPOLIS (PRWEB) March 18, 2016
Yamaha Artist Services Indianapolis, in conjunction with Yamaha Corporation of America, Band & Orchestral Division, has named the winners of the 2016 Yamaha Young Performing Artists (YYPA) Competition. Underscoring the company's commitment to music education, the annual YYPA program recognizes exceptional and emerging musicians in the jazz, classical and contemporary genres. In addition to the nine winners, the judges also selected 11 honorable mention recipients.
Contestants from across the United States submitted audio and video auditions, as well as support materials, which were evaluated by an expert panel of Yamaha Performing Artists and national celebrity musicians. The winning musicians demonstrated technical skill and artistry in a variety of musical instruments, including brass, winds, strings, percussion and piano.
The 2016 YYPA Winners include:

Hyerin Kim – Flute, Cherry Hill, N.J.
Ivy Ringel – Bassoon, Hillsborough, N.C.
Justin Sales – Saxophone, Mounds View, Minn.
Henry Solomon – Saxophone, Palo Alto, Calif.
Federico Montes –Trumpet, Colombia, SA
John Paul Powers – Tuba, Clinton, Tenn.
Rebekah Ko – Marimba, Torrance, Calif.
Wickliffe Simmons – Cello, Atlanta, Ga.
Paul Cornish – Piano, Houston, TX
The 2016 Honorable Mentions:

Jennifer Minsoo Jo – Flute, Pleasanton, Calif.
He Zhang – Clarinet, Malden, Mass.
Ryan Toher – Clarinet, Oberlin, OH
Steven Banks – Saxophone, Evanston, Ill.
Ana Nelson – Saxophone, Ripon, Wis.
Jonathan Dely – Trumpet, New York, N.Y.
Steven Osborne – Trombone, Smyrna, Ga.
Ari Evan – Cello, New York, N.Y.
Nick Bolchoz – Percussion, Lexington, Ky.
Willie Barthel – Drum Set, Gahanna, OH
Adam Zsolt Szokolay – Piano, Annandale-On-Hudson, N.Y.
The 2016 Yamaha Young Performing Artists will receive an all-expense-paid trip to the YYPA Celebration Weekend (June 25 – 28), which will take place during the Music for All™ Summer Symposium, to be held at Ball State University in Muncie, Indiana, from June 25 – July 2, 2016.
There, the winners will attend workshops and clinics designed to help them launch a professional career, garner global media exposure via the Internet and receive a once-in-a-lifetime opportunity to perform in front of thousands. The young artists will also enjoy many other privileges, including services and support from Yamaha Artist Relations. Their experience will be memorialized with a professional recording, as well as photography, of their live performance.
The celebration weekend culminates with the annual YYPA Concert, to be held Monday, June 27, at 8 p.m. at Emens Auditorium, where YYPA winners will have the opportunity to perform with world-renowned trumpet soloist and Yamaha Performing Artist Rex Richardson. In previous years, featured guest artists have included Dana Leong, trombonist, cellist, and prolific composer; Joe Burgstaller, world-renowned soloist and distinguished faculty at The Peabody Institute; and three-time Grammy® Award winner Jeff Coffin, saxophonist for the Dave Matthews Band.
The 2016 YYPA Winners will join the pantheon of more than 200 talented musicians who have been recognized since the program's inception. Many of these musical artists have established successful music careers, both as performers and educators. These include: Ricardo Morales, principal clarinet of the Philadelphia Orchestra; Alex Han, saxophonist with Marcus Miller; Otis Murphy, professor of saxophone, Indiana University; Conrad Jones, principal trumpet with the Indianapolis Symphony; and Aaron Parks, jazz pianist and Blue Note recording artist.
For more information about the Yamaha Young Performing Artists Program, email jgascho(at)yamaha(dot)com or visit: http://4wrd.it/YYPA.
-END-
About Yamaha
Yamaha Corporation of America (YCA) is one of the largest subsidiaries of Yamaha Corporation, Japan and offers a full line of award-winning musical instruments, sound reinforcement, commercial installation and home entertainment products to the U.S. market. Products include: Yamaha acoustic, digital and hybrid pianos, portable keyboards, guitars, acoustic and electronic drums, band and orchestral instruments, marching percussion products, synthesizers, professional digital and analog audio equipment, Steinberg recording products and NEXO commercial audio products, as well as AV receivers, amplifiers, MusicCast wireless multiroom audio systems, Blu-ray/CD players, earphones, headphones, home-theater-in-a-box systems, sound bars and its exclusive line of Digital Sound Projectors. YCA markets innovative, finely crafted technology and entertainment products and musical instruments targeted to the hobbyist, education, worship, music, professional audio installation and consumer markets.