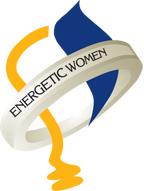 This conference [is] by far the most invigorating, empowering, and motivating conference I have attended.
Bloomington, MN (PRWEB) March 22, 2016
Those in leadership roles, or whom have a desire to improve leadership skills, will benefit from the empowering Energetic Women Conference, held in Houston, Texas June 14-16, 2016. A 2015 attendee says, "This conference [is] by far the most invigorating, empowering, and motivating conference I have attended. You have a permanent attendee".
Energetic Women is proud to continue its history of strong professional speakers and to introduce networking social circles at this year's conference. Future leaders will have the opportunity to sharpen leadership skills by pushing through barriers, navigating change, dealing with difficult workplace discussions, and learning to be more productive.
Here are just a few of this year's exceptional sessions:

Kirsty Spraggon speaks on identifying and understanding barriers and how to push through them in "Aww-dacity".
Jody Urquhart teaches the power of influence and the unique skills that women offer to leadership.
Colleen Kettenhofen reveals tools, tips, and techniques for navigating change and coming out on top.
Janel Anderson decodes the neuroscience behind difficult conversations and provides concrete steps for facilitating discussions.
Lois Barth & Elizabeth Browning debunk the 4 myths of leadership using inspirational stories, acting exercises, discussion, and, humor.
Juliet Funt examines the critical difference between activity and true productivity.
The focus of this leadership conference is cutting edge education including:

Top quality professional speakers to discuss and educate on leadership, networking, communications, and other essential skills.
An offsite social reception that highlights relationship building with peers.
New social circles that allow attendees to meet people in their fields from across the country.
Informative and interactive tours that promote camaraderie among conference attendees.
For information about the event go to http://www.energeticwomen.org or contact Stacey Bonine at (651) 289-9600 x114, or staceyb (at) midwestenergy (dot) org.
This industry-wide effort is supported by many organizations including national and regional associations, utilities, contractors and vendors from the utility industry.
Association support includes:
American Gas Association (AGA)
American Public Gas Association (APGA)
Center for Energy Workforce Development (CEWD)
IEEE Power & Engineering Society (PES)
MEA
Northeast Gas Association (NGA)
Pink Petro
Southern Gas Association (SGA)
About Energetic Women:
Energetic Women's mission is to prepare women within the energy industry for leadership roles in operations and engineering. They encourage leadership growth and development, through mentorship and supportive programs. Energetic Women is a service of MEA.
About MEA:
MEA serves the people that delivery electricity and natural gas to homes and businesses. MEA (Midwest ENERGY Association) was founded as a trade association over 100 years ago by distribution utilities, whose vision was to improve safety and efficiency. Today, utility companies around the globe benefit from MEA's industry learning seminars, operations summits, and other events. Members collaborated to develop EnergyU, the world's premier online training and testing system for gas and electric distribution utilities.