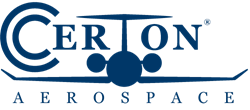 We are proud to be a part of another successful program with Rockwell Collins.
Melbourne, FL (PRWEB) May 09, 2016
CERTON has done it again, working directly with Rockwell Collins to provide highly reliable engineering services toward DO-254 Level C Airborne Electronic Hardware (AEH) TSO approval. Two separate FPGA's were uniquely validated and verified to perform their correct intended function against their respective hardware requirements. CERTON was able to seamlessly integrate with Rockwell Collins approved processes and generate the outputs and artifacts required for TSO approval of the RTA-4218 Weather Radar product. The test environments included both simulation test benches, as well as In Circuit Testing (ICT) of the complex hardware.
Tim Stockton, President and CEO at CERTON, stated, "We are proud to be a part of another successful program with Rockwell Collins. The opportunity to build strong relationships in our hometown of Melbourne, FL with Rockwell Collins is something we don't take for granted and it's gratifying to see CERTON's unique safety-critical engineering tools and services be applied toward our customer's continued success."
Over the last decade, CERTON has established an identity of unparalleled safety critical certification solutions in the aerospace, medical device, and transportation industries. CERTON has internally developed tools and exclusive technology designed to streamline approvals of safety-critical systems, software, and complex hardware. These competitive advantages allow CERTON to minimize the time-to-market of customer products while providing a Firm Fixed Cost to its customers. CERTON provides expertise in all phases of systems, software, and complex hardware product design life cycles to support rapid approval of safety-critical customer products.
Contact CERTON today at sales(at)certon(dot)com or visit http://www.CERTON.com to see how CERTON can reduce the overall cost of your safety critical software or hardware approval.