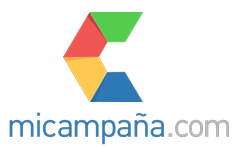 Out of all the firms I have invested in directly or indirectly, MiCampaña.com is by far the one I believe to have the most potential.
Mexico City, Mexico (PRWEB) March 23, 2016
The Mexican startup "MiCampaña.com" raised $500,000 USD for 5% of the company at a $10,000,000 USD post-money valuation.
MiCampaña.com is a cloud based, big data, machine learning and artificial intelligence, Software as a Service (SaaS) marketing platform.
They seek to replace coders, designers, marketers and publicists with an intelligent system that does all the work of those professions through artificial intelligence and machine learning algorithms.
Basically, the artificial intelligence creates a sales page for the customer and then advertises the sales page in Google, Facebook, Twitter, Instagram and thousands of other websites. Everything is done automatically without the need of much input from the customer.
The software then learns what the best performing ads are in terms of sales/leads and adjusts them accordingly.
They call it "sales on autopilot".
Their target is an almost virgin Spanish speaking market of 559 million potential customers within 22 countries.
"It is an honor to have the trust of our investors and being able to raise such a round after only three months of product launch. We already have over 100 active recurring monthly paying customers with outstanding results for them in terms of sales. We will be pushing the platform aggressively across 22 Spanish speaking countries. Our goal is to allow small businesses and independent professionals to be able to benefit from the sales potential of digital and mobile marketing without human intervention and without requiring any skill whatsoever within the space." Says Daniel Molano, Chief Executive Officer (CEO) of MiCampaña.com
The investor, Ángel Romanos Berrondo, is a veteran within the industry who has invested in over 100 companies. He was the cover of Forbes Mexico magazine in the August-September 2015 edition.
"Out of all the firms I have invested in directly or indirectly, MiCampaña.com is by far the one I believe to have the most potential. The team is great and they're already closing several customers extremely fast within three months of launch. The customers are very satisfied and upgrading to higher tiers. The business model is proven, now they just need to scale it." Says Angel Romanos Berrondo, investor and advisor to MiCampaña.com
For more information, visit: http://MiCampaña.com (Website in Spanish)