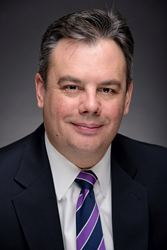 (PRWEB) March 21, 2016
SelectAccount, a leading provider of medical spending accounts including HSA, FSA, HRA, and VEBA, is proud to announce that David Cisneros will take on the newly created role of Vice President of Business Development for the East Region.
In support of SelectAccount's strategic sales growth initiatives, three new Regional Vice President roles have been created, whose focus is on regional business development and sales leadership initiatives. These new positions will continue to build our brand recognition and deliver increased value to SelectAccount's distribution partners and customers.
David will oversee the Eastern Region's team of national sales executives as they work together to establish and grow relationships with national and regional insurance brokers/benefit consultants, Blue Plans, regional health plans, financial institutions, financial advisors and private exchanges.
"We are delighted that David will be leading our East Region sales team as Vice President of Business Development. His record of experience in the consumer-directed industry coupled with his longstanding relationships with employer groups and brokers on the east coast make him invaluable to our team as we continue to build our market share," said David Cantu, Vice President of Marketing, Sales and Public Relations of SelectAccount.
Starting with SelectAccount in 2015, David brings 25 years of diverse experience to SelectAccount, having worked for well-recognized health insurance companies as well as a TPA. David has quickly expanded SelectAccount's presence in his territory and continues to find strategic avenues to drive new sales growth.
"I am very excited to continue to drive SelectAccount's business development efforts along the east coast forward in this new position," commented David Cisneros on his new role. "SelectAccount's impressive record of growth and profitability, best in class customer service, and commitment to helping consumers gain access to the tools that allow them to make informed and intelligent health care buying decisions have made this a great mission and company to be a part of".
About SelectAccount
SelectAccount has been driving innovation in medical spending administration for over 25 years. By offering a full suite of tax-advantaged solutions – HSA, HRA, FSA, VEBA, transportation and dependent care accounts – as well as WalletDoc consumer tools, SelectAccount is positioned to meet clients' changing needs as they plan for upcoming health care expenditures. SelectAccount is one of the leading medical spending administrators in the country, serving over 450,000 account holders and managing approximately $800 million dollars in consumer medical account savings assets. SelectAccount is integrated with numerous partner data exchange connections, serving over 8,500 employers with account holders in all 50 states. MII Life, Inc., d.b.a. SelectAccount has been approved by the U.S. Department of Treasury as a non-bank HSA Trustee. SelectAccount is headquartered in Eagan, Minnesota with locations in Chicago, IL, Dallas, TX and New York, NY. Visit http://www.SelectAccount.com to learn more.