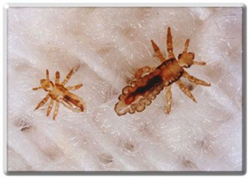 Don't use bactrim to treat head lice.
Monroe, CT (PRWEB) March 22, 2016
In response to the Today Show's Health and Wellness segment on February 25, 2016 as well as numerous queries from patients, schools and camps, Dr. Elin Cohen, prominent Connecticut pediatrician and medical director of LTC, expressed great concern about an over-reaction to the recent storm of publicity about "super lice"--especially the flood of recommendations for home remedies, high doses of pyrethroids and antibiotics such as bactrim that are supposedly effective in curing lice.
Of particular concern to LTC's Dr. Elin Cohen are recommendations to use high doses of pyrethroids and bactrim to treat head lice. Dr. Cohen strongly advises against the use of the antibiotic bactrim as a treatment for lice infestations because, she states, "Although, it (bactrim) has been discussed for years as a treatment for lice--here is the problem: I would NEVER in a million years increase its use to include lice treatment because it is one of the VERY few medications that still works against some MRSA. MRSA concerns me much more than lice. We cannot be using and over-using bactrim or we would have a much greater problem with resistant staph that can be life-threatening."
Dr. Cohen went on to remind the public that there are several methods of eliminating live lice and nymphs. Some people still choose from the commonly used pyrethroid-based shampoos and lotions despite the fact that the "super lice" are increasingly resistant even in high doses. Dr. Cohen recommends choosing only treatment products formulated with natural essential oils as active ingredients. In fact, as co-founder of LTC®, Dr. Cohen formulated and tested the all-natural, non toxic lice treatment and preventative products used by LTC's certified lice technicians during in-home lice removal service. To date more than 50,000 families country-wide have been successfully treated using LTC's Jolis Cheveux™ and Lice Insurance™ products. To learn more about LTC® all-natural product line visit http://licetreatmentcenter.com/products/
Dr. Cohen also designed LTC® treatment protocol, which is a systematic approach to eliminating head lice. The LTC® system includes first using its lice treatment products to eliminate live lice and nymphs. The next, and most important step, is a systematic "comb-out" using a professional lice comb to remove every nit or egg glued to hair shafts. "This approach", says Cohen, "will almost always catch every nit and louse. But, because newly laid eggs are microscopic and can occasionally be missed in even the most meticulous comb-out, it is essential to continue an aftercare protocol for 7 to 10 days to ensure total elimination of every nit.
Dr Cohen said to check the house and environment. Bedding and washable items that have been in contact with the affected person within two days prior to treatment should be dried in a high temperature cycle. Anything that isn't washable can be sealed in a plastic bag for three days, which is more than enough time to isolate those items. Upholstery, floors, and carpets should be vacuumed. Dr. Cohen suggests not using toxic sprays in living spaces but "With a bit of patience and a calm approach, an all-natural system will work". For more information visit: http://www.licetreatmentcenter.com.