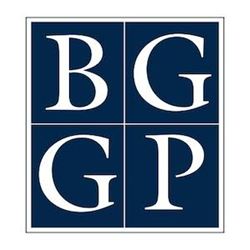 White Plains, NY (PRWEB) March 21, 2016
Brown, Gruttadaro, Gaujean & Prato, PLLC (BGGP), a full-service law firm with offices in White Plains, New York City and Rochester, is pleased to announce two additions to the White Plains office.
Joan M. Ruddy has been named partner in the firm's health care practice group and will focus on medical-malpractice defense. With more than twenty years' experience as a litigator, she has successfully defended many medical-care providers before The New York State Office of Professional Medical Conduct and The Office of Professional Discipline. Ms. Ruddy has also defended physicians before The Office of Medicaid Inspector General involving allegations of fraud and abuse. She has extensive knowledge of multi-district litigation, AIDS phobia and health law.
Before joining BGGP, Ms. Ruddy served as an attorney at Meiselman, Denlea, Packman, Carton & Eberz P.C. She received her J.D. from the City University of New York, where she was awarded scholarships that enabled her to study International and Comparative Law in Havana, Cuba and Vienna, Austria. She also studied Constitutional Law in Florence, Italy. She received her undergraduate degree from the State University of New York at Buffalo.
Hillel E. Sussman has been named associate attorney at BGGP (awaiting bar admission), where he will focus his practice on corporate and business transactions, construction law, commercial and residential real estate transactions, health care law and municipal law. Mr. Sussman previously served as a law clerk for the City of Long Beach, N.Y., where was instrumental in helping re-draft the Zoning Code to ensure local construction would withstand another major natural disaster in the wake of Hurricane Sandy. He previously worked with the Town of Brookhaven, N.Y., where he was awarded the Cali Award for Excellence for his Civil Practice Externship and was published within several legislative Zoning Board decisions.
Mr. Sussman received his J.D. from Touro College Jacob D. Fuchsberg Law School, where he was the president of the Real Estate Law Society and a founding member and writing contributor of the weekly Real Estate Law Column. He also served as a student member of the New York State Bar Association and the Suffolk County Bar Association. Mr. Sussman received his undergraduate degree from SUNY Binghamton University.
About Brown, Gruttadaro, Gaujean & Prato, PLLC
Brown, Gruttadaro, Gaujean & Prato, PLLC (BGGP) is a legal professional limited liability corporation serving clients throughout New York, New Jersey and Connecticut. BGGP represents individuals, physicians and their group practices, corporations and municipalities in all matters involving medical malpractice and general litigation, administrative proceedings, health law and business transactions. A firm with a proven track record of success, BGGP attorneys are consistently top-rated by Martindale-Hubbell and the firm was honored as a U.S. World Report Best Law Firm in 2014, 2015 and 2016. The firm has offices in White Plains, Rochester and New York City. For more information, visit http://www.bggplaw.com.