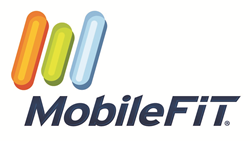 Cincinnati, Ohio (PRWEB) March 22, 2016
Queen City Angels (QCA) today announced a significant investment in Adaptive Technologies, creators of MobileFit. This all-in-one technology provides fitness facilities and YMCAs four core solutions that work together seamlessly to dramatically improve the member lifecycle from acquisition to long term retention. This Louisville Company has already installed their state of the art technology in YMCAs in 32 states across the country. Adaptive plans to use this new capital to ramp up their sales and marketing efforts to further embed their sticky technology in the 2,700 YMCAs and then to all fitness facilities. They continue to expand and enhance their technology, brand awareness and create strategic partnerships in the fitness ecosystem.
"Most people joining a fitness facility have great intentions but a large percentage lose their enthusiasm after just a few months. This is a huge revenue problem for the facility and a $6 Billion industry problem," said Bill Haman, investor lead for QCA. "In many situations, once a new member has taken a facility tour, they receive little further indoctrination and are left on their own to figure out how to get the most out of their membership investment…However, a MobileFit hand-off from membership to the coaching staff can make a big difference in a member's continued enthusiasm and regular visits. In fact, YMCAs have seen a dramatic increase in retention by onboarding properly".
"Adaptive Technologies developed this comprehensive mobile platform to manage the entire member lifecycle by coordinating the member experience across the different regimens within a YMCA or fitness center. Their cutting edge technology combines software, data and mobile technologies to deliver a game-changing solution for the fitness industry."
After a series of interviews with QCA, Adaptive Technologies' CEO, Lance Perkins, engaged with the group and ultimately secured their investment and their involvement on the Board of Directors. "When it was time to raise growth capital, we were looking for experienced investors who could bring more to the table than just money," said Perkins. "QCA has a significant number of Angel Investors who have started companies and have had financially successful exits. QCA offers great programs to ensure that the entrepreneur has the critical tools needed for success. We wanted to be sure that we were partnering with investors that had the intellectual capital of actually having been there and done this. This is the great value we saw in QCA."
About Queen City Angels
The Queen City Angels is a group of more than 50 experienced and accredited investors who provide funding, support and guidance to early-stage growth companies in Cincinnati and surrounding region. QCA members, which include former C-level executives and entrepreneurs, draw from their personal operating and management experience to evaluate opportunities and provide on-going mentoring to young businesses with exceptional growth potential. Since 2000, QCA members have directly invested $50 million in 80 portfolio companies. The total capital invested in these companies, including QCA members' capital, syndication partners' capital, follow-on venture capital funds and venture debt is in excess of $410 million. CB Insight recently ranked QCA second out of 370 national angel organizations. For additional information, visit http://www.qca.com.