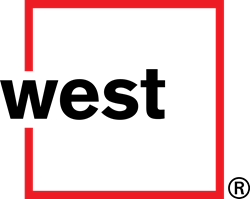 The new Education group reaffirms West's commitment to the education market and to the schools we work with.
SCOTTS VALLEY, Calif. (PRWEB) March 22, 2016
West Corporation, a leading provider of technology-enabled communication services, today announced its SchoolMessenger school community engagement platform, products and staff will be rebranded as West's Education group.
Since SchoolMessenger was acquired by West in 2014, its trusted services have been expanded and enhanced by West's subsequent acquisitions of SchoolReach and SharpSchool. Now, all of the SchoolMessenger solutions are part of the Education group of services within West.
The comprehensive SchoolMessenger product line from West includes the flagship service SchoolMessenger Communicate (broadcast notification) as well as SchoolMessenger Presence (website content management system), SchoolMessenger CustomApp (custom mobile apps), SchoolMessenger SafeMail (safe student email), SchoolMessenger SecureFile (secure document delivery), SchoolMessenger K12 Social (social media management), and SchoolMessenger Passport (single sign on).
The Education group will continue to have its offices, staff, and industry-leading support operations in Scotts Valley, California; Toronto, Canada; and St. Louis and Joplin, Missouri.
"The new Education group reaffirms West's commitment to the education market and to the schools we work with," said Robert Iskander, general manager, Education. "Customers will now see the West logo and name more often as part of the SchoolMessenger product family that they rely upon every day, backed by the same people they have trusted for years."
About West's Education Group
West's Education group, part of West Corporation, is the trusted provider of SchoolMessenger solutions. Thousands of schools and other educational institutions in all 50 U.S. states and Canada depend on SchoolMessenger products and services. From notifications and websites to custom mobile apps and social media, school leaders have relied on the SchoolMessenger platform since 1999 to engage with their communities in multiple languages and on any device. To learn more about SchoolMessenger products, visit http://www.schoolmessenger.com or call 888.527.5225.