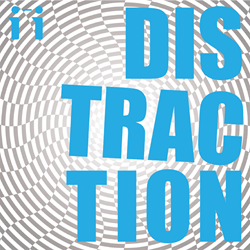 Our leadership in radio is rapidly transforming into leadership in high-quality audio of all forms.
New Haven, CT (PRWEB) March 22, 2016
CRN International is launching a podcast series today to help people thrive in our crazy-busy, ever-connected world.
The series, "Distraction," is being hosted by Dr. Edward (Ned) Hallowell, a New York Times best-selling author of the book, Driven to Distraction, and leading child and adult psychiatrist. Dr. Hallowell specializes in distraction and attention issues, including ADHD, and has appeared on numerous television programs including 60 Minutes, Oprah, The Today Show, Good Morning America, Dr. Oz, 20/20 and Dr. Phil. He has also been interviewed in The New York Times, USA Today, Washington Post, Newsweek, Time and U.S. News and World Report.
The podcast series -- through story, guests, conversations, commentary and audience involvement -- will inform, entertain and provide helpful ways to win the battle for focus. Listen now on iTunes.
"The problem is we are super-connected electronically but gradually disconnecting interpersonally. The major unifying theme will be connection," said Dr. Hallowell.
The show will offer "practical, inspirational and entertaining content on how people can reclaim a richly interpersonally connected life," Hallowell said. "I'll offer scientific rationale for doing this, as well as details on how to get it done."
"Distraction" coincides with the launch of Collisions, the new podcast division of CRN. Other series in the portfolio include: "The Car and Driver Podcast," launching later this week with the automotive publishing leader Car and Driver magazine; the "Official Sasquatch! 2016 Festival Podcast," a Live Nation music festival, starting in April; and "Stockton," featuring Hall of Fame sports broadcaster Dick Stockton, slated for a summer release.
"Podcasting is a phenomenal, fast-rising and highly-engaging medium. We position Collisions as 'Podcasts for Curious People,' befitting our growing portfolio. We believe we have a unique know-how, and understanding of audience needs and experience from creative to production, to marketing, to sales. Our leadership in radio is rapidly transforming into leadership in high-quality audio of all forms," said CRN Founder and President Barry Berman.
Berman said Collisions is a natural extension of CRN's business, which has produced more than 1,000 radio series and promotions, and marketing campaigns for some of the world's most iconic brands including Johnson & Johnson, Hershey, Microsoft, Chrysler, Major League Baseball, Campbell's, Absolut, and many more.
About CRN International
CRN International has more than 40 years of experience in pioneering new audio strategies, programming and approaches that give clients significant competitive advantages. The company is headquartered in Hamden, CT, with offices in New York, Minneapolis, Detroit, and Hershey, PA.