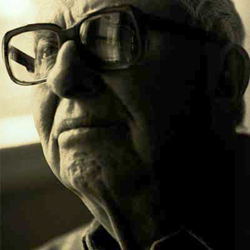 Anticipatory mourning is an important focus. Beyond the obvious benefits to the overall well-being of the caregiver, addressing the consequences of this unique grief reduces the possibility of subsequent abuse and neglect of the care recipient.
Philadelphia, PA (PRWEB) March 22, 2016
HealthForumOnline (HFO), a nationally-approved (APA, ASWB, NBCC) provider of online continuing education (CE) for psychologists, social workers, counselors, and other allied healthcare professionals announces recent updates to our online CE course, Anticipatory Mourning in Alzheimer's Family Caregivers.
Over 5 million Americans currently have Alzheimer's Disease (AD), making it the 6th leading cause of death overall, and the 5th leading cause of death in persons age 65 or older (1). While deaths resulting from heart disease, stroke and prostate cancer have decreased, AD-related deaths have increased by 71% (1).
Someone in the U.S. develops AD every 67 seconds (1). That rate is estimated to double by 2050, with one new case expected to develop every 33 seconds, resulting in nearly 1 million new cases per year. Between 11-16 million Americans will have AD by mid-century.
AD not only impacts the life of the patient, but also dramatically influences the lives of their caregivers. More than 15 million family members and other unpaid caregivers provide an estimated 17.9 billion hours of care to people with AD (1-2).
Given the role's demands and chronicity, AD caregivers themselves are at high risk for psychological distress and poor health outcomes (e.g., 2-3). Moreover, these harmful sequellae occur earlier in the caregiver process than originally thought and often worsen rather than abate upon the institutionalization, or even death, of the care recipient (4). More than one year following the death of the AD patient 16.5% of bereaved caregivers displayed syndromal-level depression and roughly 30-34% displayed clinically significant depression (5-6). As many as 20% of AD caregivers develop complicated grief (7).
Health professionals now understand that it is not uncommon for AD caregivers to experience anticipatory mourning (e.g., 4) -- the emotional process innate to watching a loved one's deteriorating condition and the recognition of their slow future decline.
Anticipatory mourning is an important focus in this population; beyond the obvious benefits to the overall well-being of the caregiver, addressing the consequences of this unique kind of grief reduces the possibility of subsequent abuse and neglect of the AD patient. As the number of AD patients increases, thereby increasing the number of informal caregivers, this need will become even greater.
This online CE course for mental health professionals discusses common informal/family caregiver categories and their unique needs. Course content defines anticipatory mourning in the Alzheimer's context and indicates the temporal markers in this process. Factors that influence anticipatory mourning are discussed, along with the seven operations of healthy anticipatory mourning. Common emotional reactions in anticipatory mourning, the dangers to the Alzheimer's patient, and associated interventions are presented to guide treatment planning.
Health professionals can choose from HFO's over 20 categories of continuing education (CE) topics related to health psychology and behavioral medicine containing more than 100 online CE courses that are fast, convenient and cost-effective.
1. Alzheimer's Association. (2015). 2015 Alzheimer's disease facts and figures. Alzheimer's Dementia, 11(3), 332-384.
2. Lianque et al. (2016). Concept Analysis: Alzheimer's Caregiver Stress. Nursing Forum, 51(1), 21-31.
3. Mitchell et al. (2015). Informal caregivers of clients with neurological conditions: profiles, patterns and risk factors for distress from a home care prevalence study. BMC Health Services Research, 15, 350.
4. Garand et al. (2012). Anticipatory grief in new family caregivers of persons with mild cognitive impairment and dementia. Alzheimer Disease and Associated Disorders, 26(2),159-165.
5. Schulz et al. (2003). Resources for enhancing Alzheimer's caregiver health investigator: End-of-life care and the effects of bereavement on family caregivers of persons with dementia. New England Journal of Medicine, 349, 1936-1942.
6. Zhang et al. (2008). Depressive symptom trajectories and associated risks among bereaved Alzheimer disease caregivers. American Journal of Geriatric Psychiatry, 16, 145–155.
7. Supiano et al. (2015). Sudden-On-Chronic Death and Complicated Grief in Bereaved Dementia Caregivers: Two Case Studies of Complicated Grief Group Therapy. Journal of Social Work End of Life Palliative Care, 11(3-4), 267-282.