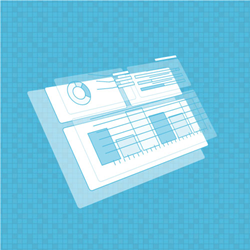 Annapolis, MD (PRWEB) March 22, 2016
Popul8 leverages Machine Learning, Natural Language Processing, and Optical Character and Pattern Recognition technologies to easily abstract content from medical records. Popul8 then parses and processes data with a 2-stage coding engine. The 1st-Stage uses an ICD Parser to unearth every imaginable condition present in or strongly implied by the chart and physician notes. The 2nd-Stage uses Natural Language Processing for heightened detection accuracy, while minimizing false-positive conditions. The end result is a solution that is unmatched in its ability to identify, document, and code those conditions for which your members have been treated.
Popul8 was designed for Coders by Coders to enhance coding proficiency and efficiency. Productivity gains of 40% are readily achievable. The intuitive navigation enables quick adoption, the computer-assisted Coding Engine pre-populates charts to give staff an informed head start, and the "easy-flow" code entry screen collaborates with automatic chart queuing to produce an efficient workflow. Multiple quality control and audit levels ensure clinical accuracy.
Popul8 was developed expressly for plans seeking a reliable coding solution that delivers productivity gains, steadfast clinical accuracy, and an audit-defensible end-product. The versatile system can be used across all lines of business and for all submission types (EDS, RAPS, 837, and XML) and can be customized for multiple account guidelines and user group privileges. Plus, it has nearly unlimited scalability, thanks to fully virtualized sub-systems. Yet, for all its flexibility, Popul8 can be configured without taxing IT staff.
Key Features of the greatest productivity tool for Coding Departments:

Natural Language Processing (NLP) and Computer-Aided Coding (CAC) technologies to identify, validate, and prepare for the fastest and most accurate submission;
Big Data and Advanced Search Algorithms to optimize coding workflow and manage both structured and unstructured data;
Intuitive Interface with error-proofing and intelligent audit capability; and
Computer-Aided Machine Learning and Manual Feedback Loop (for Pattern Recognition)
No coding solution this technologically advanced is as user-friendly as Popul8.
Pulse8 is the only Healthcare Analytics and Technology Company delivering complete visibility into the efficacy of your Risk Adjustment and Quality Management programs. We enable health plans and at-risk providers to achieve the greatest financial impact in the ACA Commercial, Medicare Advantage, and Medicaid markets. By combining advanced analytic methodologies with extensive health plan experience, Pulse8 has developed a suite of uniquely pragmatic solutions that are revolutionizing risk adjustment and quality. Pulse8's flexible business intelligence tools offer real-time visibility into member and provider activities so our clients can apply the most cost-effective and appropriate interventions for closing gaps in documentation, coding, and quality. For more company information, please contact Scott Filiault at (732) 570-9095 or Scott.FIliault(at)Pulse8.com, visit us at http://www.Pulse8.com, or follow us on Twitter @Pulse8News.