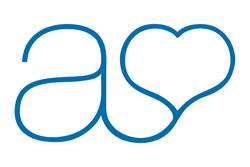 Sound science borne out in research and interventions will be presented.... Attendees will hear of the latest as well as the most tried-and-true options that have helped children improve significantly.
Los Angeles, CA (PRWEB) March 21, 2016
April is Autism Awareness Month, and the AutismOne 2016 Conference – the world's largest and most comprehensive autism conference – gives actionable follow-up items in May toward treatment, improvement, and recovery for children. The latest information from the Centers for Disease Control and Prevention (CDC) website cites an alarming statistic: "1 of 7 U. S. children aged 2 to 8 years have a parent-reported diagnosis of a mental, behavioral, or developmental disorder."[1] This underscores the urgency of parents and physicians hearing and hearkening to the information provided at the AutismOne 2016 Conference.
Sound science borne out in research and interventions will be presented by innovative, enlightened clinicians and researchers from a variety of countries and scientific disciplines. Attendees will hear of the latest as well as the most tried-and-true options that have helped children improve significantly. There are approximately 150 speakers and panelists spanning 5 days, giving attendees an unparalleled experience of education and networking. This translates into practical help to children, much of which can be implemented immediately, as well as providing direction for attendees to experienced healthcare providers and objective testing toward personalized care.
Parents will be educated over the 5-day span with lectures such as the following:
"UnderLyming Factors in Autism - A Functional Medicine Approach" from Bose Ravenel, MD, explains causes for the autism epidemic, including genetic and epigenetic factors, chronic infections, immune system dysfunction, biochemical abnormalities (mitochondrial, neurotransmitter, hormonal), redox disturbances, energy dysfunction, and toxins. Lyme disease will be shown to be a prominent cause of ASD in children, to involve many of the same physiological disturbances as are found in autism and to respond to similar treatments as those for ASD. Many of the potentially effective treatments for ASD that are "outside the box" of contemporary medicine have been used long before mainstream therapies and are often less expensive, more effective, and less toxic than conventional therapies. Dr. Bose Ravenel is a pediatrician with 33 years' experience in private practice and 11 years in academic medicine. He co-authored The Diseasing of America's Children.
"Mitochondrial Disease: Overview and Association with Autism" from Frances Dougherty Kendall, MD, aims to provide basic background information on mitochondrial disease, its clinical features, diagnosis, treatment, prognosis, and inheritance, and to discuss its association with autism spectrum disorders. Dr. Frances Dougherty Kendall is board certified as a clinical biochemical geneticist and has extensive experience in the diagnosis and management of children and adults with a wide array of inborn errors of metabolism, specifically mitochondrial and metabolic disorders.
"Exposure to Mold and Biotoxins: Implications For Treatment and Prognosis of Children with Autism Spectrum Disorder" from Jodie A. Dashore, OTD, MS (pediatric neurology), HHP, will discuss the inflammatory, genetic, neurological, immunological, and endocrine biomarkers and the signs and symptoms to look for in a child with ASD exposed to mold and biotoxins. Outlining the multi-symptom and multi-system nature of the disorder, Dr. Dashore also delves into the impact on the treatment and prognosis of a child with ASD comorbid with biotoxin illness. The use of allopathic treatment methods and non-allopathic, all-natural biomedical and sensory integration options are discussed in depth. Dr. Jodie A. Dashore is a board certified doctor of occupational therapy specializing in pediatric neurology. She has completed her post-doctoral specialization in sensory integration.
Physicians, nurses, and additional healthcare providers will be trained in the Continuing Medical Education program to better help children and to facilitate parents finding a knowledgeable practitioner more conveniently. Please click HERE for further details.
The AutismOne 2016 Conference will be held at the beautiful Loews Chicago O'Hare Hotel from May 25-29, 2016. Click HERE for a detailed schedule, and click HERE to register.
Reference:
[1] http://www.cdc.gov/ncbddd/childdevelopment/features/key-finding-factors-mental-behavioral-developmental-early-childhood.html