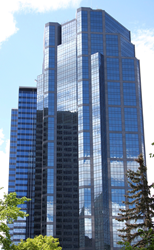 The Million Dollar Membership allows interested members the freedom to connect with a range of excellent matches without considering time, location, or match number restrictions
Los Angeles, CA (PRWEB) March 22, 2016
SEI Club, the most exclusive and discreet matchmaking and dating service, has launched a new, completely unlimited membership option—the Million Dollar Membership.
Designed for those members who want the freedom to pursue and explore multiple matches without having to worry about a limited time frame, the Million Dollar Membership lifts restrictions on time, the number of matches, and location.
Members go through an extensive screening process and have a personal meeting with a member of the SEI Club executive team. The in-person consultation during the application process allows the club's membership team to focus on each member's dating preferences and romantic goals, and develop a portfolio of high-quality matches.
While every member is guaranteed a certain number of matches during a designated time period, some members were finding the options available more limiting than they would like, a club spokesperson said.
"Some of our members wanted an option that wasn't limited by time or by the number of matches," the spokesperson said. "The Million Dollar Membership allows them the freedom to connect with a range of excellent matches without worrying about time, location, or match number restrictions."
The Million Dollar Membership gives SEI Club members the time to explore and truly get to know the matches the club provides without the pressure of a membership or dating expiration deadline.
Other membership plans are available, with those prices ranging from $1,200 to $300,000. SEI Club only accepts single men and women, and screens both genders to find those who will be the most successful at finding a match. Among the criteria the service screens for are intelligence, sophistication, education, financial security and success.
They also screen in accordance with the "Golden Rule." All team members are required to determine whether or not the applicant appears to abide by the "Golden Rule" in his or her daily life. Does the person applying for membership treat other people as he or she would like to be treated. This ensures that the right people are admitted into SEI Club and contributes to dating and relationship success within the club. In all, less than 35 percent of applicants are accepted.
As far as SEI Club resources, SEI Club reviews share recent member reviews and the SEI Club dating advice blog shares important dating and relationship advice which members can utilize to their advantage when dating through the club.
For more than 14 years, the executives of the elite dating and matchmaking service SEI Club have been helping the most successful singles in the world meet the goals of their personal lives. As a private, members-only service, it has a pool of fashion models, successful professionals, CEOs, entrepreneurs and more and ensures that its members are only introduced to the people they'll be happy to meet.
"Our members are used to the very best in every aspect of their lives," the spokesperson said. "Our new Million Dollar Membership ensures that they can expect the best in their personal lives, as well."
More information and a membership application are available at the SEI Club website: SEI Club
Find recent SEI Club Reviews here: SEI Club Reviews
Find recent blog posts and dating and relationship tips here: SEI Club Reviews