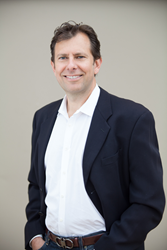 Facetime or Skype are great tools because they allow you to see the house in real-time and 'meet' the person you're exchanging homes with
New York, NY (PRWEB) March 22, 2016
While planning a dream vacation to Paris, a friend finds a great place to stay that has a total cost of – free! The first question might be, "what's the catch?" Well, if travelers don't mind exchanging their home with the owner's in Paris, there isn't one. This may all seem a bit confusing to travelers who have experimented with peer-to-peer rental sites, like Airbnb, Homeaway or FlipKey, but it's crystal clear to members of HomeExchange.com. The primary difference lies in the important distinction between "rental" and "exchange". HomeExchange.com, which is like a dating site for homeowner members who like to travel, matches folks who wish to swap residences around the world – no money is exchanged, but life-long friendships develop and experiences are rich, unforgettable and pocketbook-friendly. ExpertFlyer.com recently went One-on-One with Jim Pickell, president of HomeExchange.com to learn more about the service and some upcoming changes that will roll out this year.
During his interview, Pickell explains how HomeExchange.com works, why house-swapping is popular, and how easy it can be to find homeowners who are interested in swapping homes for a while. With more than 65,000 listings in 150 countries, finding an appropriate match might be easier than you think. For example, HomeExchange.com has a lot of listings in Canada that are available during the winter months. While many Canadians are looking to get out of the cold, many HomeExchange.com members are eager to swap with them because of the prime back-country skiing in some of these remote locations. And if you can only get away for a weekend, have no fear. According to Pickell, weekend exchanges are the fastest growing category.
"We are very excited about a new update to our service coming up in 2016," says Jim Pickell. "Over the years, we have seen a segment of members who receive lots of inquiries, but not from destinations or schedules they are seeking. For example, I know a couple in Hawaii who want to exchange with Paris. While we have many members in Paris, they may not need to fly to Hawaii to have a romantic beach experience. After four years at the drawing board, we will solve this issue in 2016, making HomeExchange.com even more flexible."
"A recent consumer survey conducted by ExpertFlyer showed how popular economy sharing is becoming," explains Chris Lopinto, president and co-founder of ExpertFlyer.com. "The experience can be very rewarding while making travel more affordable and HomeExchange.com is a great example of how consumers can travel for less, and experience more."
To read the entire interview with Jim Pickell at HomeExchange.com, please visit ExpertFlyer's blog.
About Home Exchange.com
Founded in 1992 by Ed Kushins, HomeExchange.com was a pioneer, early adopter, and promoter of the sharing economy and collaborative consumption movements. It has since evolved into the largest and fastest growing online home exchange club in the world. This year, its 65,000+ members will make over 130,000 home swaps across more than 150 countries. By eliminating the cost of traditional accommodations, members can save thousands of dollars on each vacation. The platform makes it easy to plan and enjoy a home exchange getaway to almost any country, city, or area of interest, and offers travelers a memorable and authentic 'live like a local' experience. The site is now available in 15 languages and offers worldwide global support by phone, email, and in person. In 2014, HomeExchange.com was named one of the fastest growing private companies in America on the Inc. 500/5000 list for the fourth consecutive year and was named "Best Budget Website for Booking Your Stay" by the USA TODAY 10Best Readers' Choice Awards in 2015. Limitless exchanges are possible through the yearly HomeExchange.com membership of $150, with no additional charges or fees.
About ExpertFlyer.com
Each month, ExpertFlyer's One-on-One blog goes face-to-face with the travel industry's leading decision makers to discuss and address topics relevant to many of today's business and frequent travelers.
ExpertFlyer.com was conceived and created by an eclectic team consisting of a veteran elite tier frequent flyer, an airline captain and corporate travel manager, and information technology professionals to deliver a 24/7 real time powerful air travel information service. The company provides its subscribers and corporate travel managers alike with a complete, concise and efficient way to access the ever-changing details of worldwide air travel information. For more information, please visit expertflyer.com.
Stuck in the middle seat again? Download the free Seat Alerts app from ExpertFlyer and get the window or aisle seat without hassle or frustration.
# # #