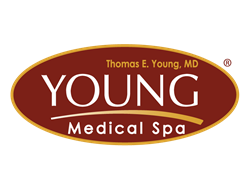 Dr. Young has been treating patients with laser lipolysis since the first SmartLipo device was approved by the FDA...and has performed over 6,000 procedures to date.
Philadelphia, Pennsylvania (PRWEB) March 22, 2016
Dr. Thomas E. Young of Young Medical Spa® has now conducted physician-training sessions with over 100 physicians across the country, sharing his expertise in awake tumescent liposuction techniques with other physicians in the cosmetic and plastic surgery industry as well as other medical specialties.
Physician-training at Young Medical Spa, with two locations in the Greater Philadelphia and Lehigh Valley areas, is a two-day, CME-Accredited program where beginner and intermediate level physicians can improve and master their awake tumescent liposuction technique under the supervision of renowned body shaping and sculpting expert Dr. Thomas E. Young. Dr. Young has been treating patients with laser lipolysis since the first SmartLipo device was approved by the FDA, providing unparalleled fat-reduction results with little downtime or side effects for patients and has performed over 6,000 procedures to date.
Dr. Young uses the SmartLipo Triplex platform, which includes three unique lasers—SmartLipo, Precision TX, and Cellulaze—each with a specific purpose requiring individual training. Physician-training with Dr. Young in Philadelphia for any of these technologies can allow physicians who are familiar and trained in one of these lasers to add to their service offerings, increasing their ability to treat patients and expanding their knowledge base.
During Physician-training sessions, Dr. Young provides an in-depth explanation of the technology and equipment used during advanced awake tumescent liposuction procedures, in addition to a discussion of potential risks and side effects, as well as the best techniques and operation of the devices. Through comprehensive explanation, discussion, and demonstration, physicians studying under Dr. Young at Young Medical Spa are able to master a new skill in a short period of time, and bring this new knowledge back to their existing clientele in their respective practices.
With years of experience practicing advanced tumescent liposuction techniques, including SmartLipo™ Laser Liposuction, Dr. Thomas E. Young works diligently to improve treatment options for all patients who seek dramatic fat-reduction across the United States. By spending time instructing surgeons and medical practitioners, Dr. Young effectively extends his reach and influence across his field while ensuring that an increasing number of physicians are capable of providing patients with their desired results.
Physician-training is open to any licensed physician in the United States who wants to increase their ability to treat patients seeking fat-loss results. Young Medical Spa's Physician-training program is one of the few programs nationwide planned and implemented by the Accreditation Council for Continuing Medical Education, and any successful graduate of the training will receive a statement of credit.
Any physicians interested in training with Dr. Young should fill out a submission form citing the training desired and preferred dates of training.
About Young Medical Spa in Lehigh Valley, Pennsylvania
Dr. Thomas E. Young founded Young Medical Spa with the mission to provide the highest quality aesthetic treatments and services within the comfort of a relaxing, spa-like environment. At Young Medical Spa in Pennsylvania, all patients are treated under the supervision of medical aesthetic experts to ensure that results match the team's passion for aesthetic medicine.
Dr. Young is a leader within the medical aesthetic industry, and shares his expertise by training other physicians with his advanced techniques and wealth of experience. At Young Medical Spa, Dr. Young works diligently to ensure that each patient is able to achieve their desired results within a state-of-the-art location and in the company of a friendly and welcoming staff.
Young Medical Spa has two locations serving the Lehigh Valley and greater Philadelphia areas. Their Center Valley medical spa is convenient to Allentown, Bethlehem, and Easton. The Lansdale medical spa is located in Montgomery County outside of Philadelphia, serving King of Prussia and Lower Bucks County. Every patient is given the time and attention necessary to develop a unique treatment plan and foster a valuable relationship with the staff. Young Medical Spa is dedicated to patient care and comfort, maximizing results while ensuring the utmost safety.
Young Medical Spa is conveniently located at 4025 West Hopewell Road in Center Valley, PA, and at 635 North Broad Street, Lansdale, PA.
About Dr. Thomas E. Young
Thomas E. Young, M.D. is the Owner and Medical Director of Young Medical Spa® located in the Lehigh Valley and Lansdale, PA. Double board-certified by the American Board of Internal Medicine, he is a native of the Lehigh Valley, and has been practicing medicine in the Lehigh Valley and surrounding areas since completing his residency at the Harrisburg Hospital.
He is an experienced cosmetic injector and specializes in multiple awake tumescent procedures and techniques, and began performing SmartLipo™ Laser Body Sculpting™ soon after approval by the FDA. Dr. Young has performed over 6,000 procedures to date, identifying him as the most experienced awake tumescent liposuction physician in the region.
Dr. Young is consistently the first physician to introduce many advanced aesthetic procedures and technologies to the region including awake tumescent laser liposuction, natural breast augmentation, Brazilian butt lift, Cellulaze™ cellulite reduction, CoolSculpting®, Kybella® injections for submittal fat, ThermiVa vaginal rejuvenation, and stem cell procedures. He also trains other physicians across the country in awake tumescent liposuction & liposculpture procedures.
Dr. Young received an International Award in the category of "Best Overall Body Make-Over (a combination of procedures)" at the inaugural THE Aesthetic Awards™ at THE Aesthetic Show™ in Las Vegas, NV. He also has been voted "Leading Aesthetic Physician – Botox, Laser & Cosmetic Enhancements" in the 2011, 2012, 2013, 2014 and 2015 "Who's Who in Business" for the Lehigh Valley, and was twice voted "Best Aesthetic Physician" by Lehigh Valley Magazine's "Best of the Valley" Readers Poll. Additionally, Young Medical Spa was voted "Best Medical Spa" in The Morning Call's Readers' Choice Awards in 2011, 2012, 2013, 2014 and 2015.