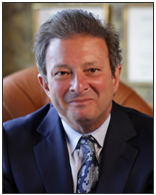 Scotch Plains, NJ (PRWEB) March 22, 2016
Gregory A. DeVita, M.D., F.A.C.S. was recently reviewed and approved as an NY Top Doc! Dr. Devita is an expert with the most advanced techniques in all aspects of plastic & reconstructive surgery. He was recently reviewed and approved as an NY Top Doc! He is a well renowned cosmetic surgeon whose specialties include rhinoplasty and secondary rhinoplasty, breast surgery, body contouring, facelift, and facial rejuvenation. He has over 30 years of cosmetic surgical experience in facial and body contouring. Dr. Devita performs many services, such as: Liposuction, Nasal Surgery, Face & Neck Lift, Eyelid Surgery, Blepharoplasty, Breast Lift, Lip, Cheek & Chin Augmentation, Breast Augmentation, Breast Reduction, Brow Lift, Abdominoplasty, Body Contouring, Ear Surgery, Buttox Implant, BOTOX & Dysport Injections, Juvederm, Restylane and other Soft Tissue Fillers.
Dr. DeVita is certified by the American Board of Plastic Surgery, and continuously develops his unrelenting pursuit to advance the science and technology of plastic surgery with an artistic blend as he individualizes cosmetic excellence.
Dr. DeVita received his undergraduate degree cum laude from Fairfield University in Connecticut, and his medical degree from SUNY Downstate Medical Center in Brooklyn, NY. He completed his plastic surgery training at Downstate as well, where he served as Chief Resident. He also completed an additional fellowship in plastic surgery at The New York Methodist Hospital in Brooklyn, NY.
Dr. DeVita loves performing Rhinoplasty procedures, as that is his expertise.
Gregory A. DeVita, M.D of The Plastic Surgery Group, P.C is conveniently located in Great Neck, New York.
To learn more about Dr. DeVita and his practice, please follow the link below:
http://www.nytopdocs.com/dr-gregory-davita