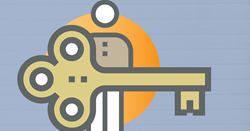 Kansas City, Mo. (PRWEB) March 22, 2016
With new firm formation in decline, could policies that protect against some entrepreneurial risks and economic hazards encourage more people to start companies? According to a new Entrepreneurship Policy Digest released today by the Ewing Marion Kauffman Foundation, a more robust safety net could do just that.
Researchers found that business ownership increased 16 percent among households that were newly eligible for food stamps. And, in France, an unemployment insurance program increased business creation by allowing entrepreneurs to insure against business failure by retaining access to their unemployment benefits. Significantly, the program did not attract less-qualified or less-talented entrepreneurs, but drew entrepreneurs who outpaced their incumbent competitors in terms of hiring, productivity and wages.
The report recommends these strategies to encourage entrepreneurship:

Reduce the opportunity cost of entrepreneurial experimentation. This can be accomplished through family-friendly policies such as subsidized child care or preschool to boost the number of female entrepreneurs, and reforming unemployment insurance to help nascent entrepreneurs mitigate the downside risks of starting businesses.
Facilitate asset accumulation. This is an especially important issue for millennials, many of whom are encumbered by heavy student debt burdens that make it difficult to accumulate the savings needed to bootstrap a startup.
The Policy Digest also includes a review of research on health insurance and entrepreneurship. Supporters of the Patient Protection and Affordable Care Act (ACA) claimed that decoupling health insurance and employment would boost entrepreneurship.
The Digest also links to "Entrepreneurship and Economic Dynamism: Marginal Returns from Health Policy Thus Far," a white paper by Tom Miller, a resident fellow at the American Enterprise Institute. The paper includes an assessment of several possible changes in the near-term direction of national health policy and their potential impact on entrepreneurial activity, business formation and economic dynamism, including a look into the effects of the ACA on business creation rates.
About the Kauffman Foundation
The Ewing Marion Kauffman Foundation is a private, nonpartisan foundation that aims to foster economic independence by advancing educational achievement and entrepreneurial success. Founded by late entrepreneur and philanthropist Ewing Marion Kauffman, the Foundation is based in Kansas City, Mo., and has approximately $2 billion in assets. For more information, visit http://www.kauffman.org, and follow the Foundation on twitter.com/kauffmanfdn and facebook.com/kauffmanfdn.