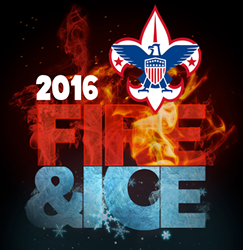 "Once someone attends Fire and Ice for the first time, they come back year after year," -William Mattar
Buffalo, New York (PRWEB) March 22, 2016
This year's Fire and Ice event will take place on Thursday April 7th at the Foundry, 1738 Elmwood Ave from 6pm-9pm. "Fire and Ice is truly a culinary and visual extravaganza, which is why people are so excited for the event every year," said William Mattar, the 2016 Fire and Ice Chairman.
The event features themed food stations, drinks, exciting auctions, and stunning ice sculptures. Tickets are $190 each or $325 per couple and are available now through April 7th at wnyscouting.org/events. In addition there are a number of sponsorships available for the event. To help everyone enjoy the evening safely, complimentary service from Designated Drivers of Buffalo will be available, courtesy of William Mattar.
Fire & Ice celebrates the Scouting experience and the positive impact Scouting has on our youth, their families, and our volunteers. "In a time when Buffalo is undergoing an amazing resurgence, there is no better youth program to prepare our young people to be a part of that resurgence than Scouting," said Russell Etzenhouser, Scout Executive of the Greater Niagara Frontier Council.
Since the GNFC began, more than one million young people from WNY have participated in their programs introducing Scouting to tomorrow's leaders. More information about Fire & Ice and Scouting in Western New York can be found by visiting http://www.wnyscouting.org/events.
The Boy Scouts of America is the nation's premier values-based youth development organization. The mission of the BSA is to prepare young people to make ethical and moral choices over their lifetimes by instilling in them the values of the Scout Oath and Law.
Eagle Scout and local personal injury attorney, William Mattar has again been named Chair of the Fire & Ice event. As a leader in the community for years, William Mattar has helped many organizations. As a youth, he participated in the Scouting program, reaching the highest rank of Eagle Scout. As an adult member, William Mattar has been a volunteer leader at the Troop level and the Council level, and is a recipient of the Silver Beaver Award for distinguished service to youth.
For more information contact Duncan Tanner at Duncan.Tanner(at)scouting(dot)org or 716-512-6202.